Money talks, but if invested wisely, it speaks volumes! Everyone has their own distinct approach to investing. Some people see it as a way to beat inflation, while others view it as a tool for funding education or securing an early retirement. Regardless of your reasons, the ultimate aim is to maximize your returns.
"Where To Invest Money to Get Good Returns In India – 7 Investment Tips & Future-Focused Options" is a comprehensive guide that offers valuable insights to help you make the right decision. We will share some hard-line investment tips with you. Moreover, we will look at different sectors that have a promising future and would make good additions to your investment portfolio. Join us as we delve into the world of investing and uncover the secrets to success.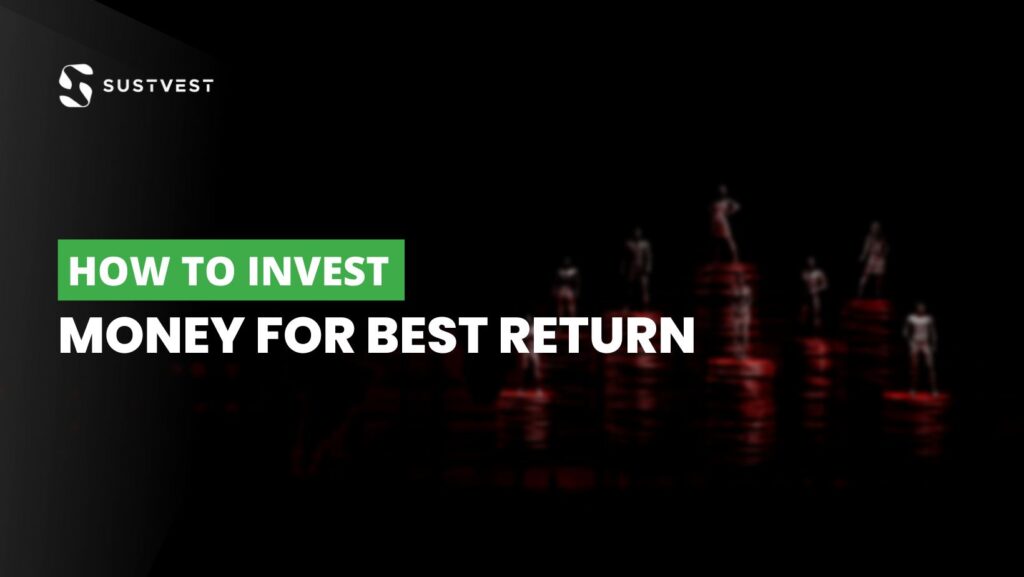 7 Investment Tips That Will Yield You High Return
Before we delve into where to invest money to get good returns, it is important to know the best ways to invest easy and yield a high return on your investments.
1. Consider The Market Growth And Future
Investing in the stock market can be a lucrative opportunity for generating wealth, but it is not always a surefire bet. Even companies with promising futures can suffer from unexpected market fluctuations, so it is imperative to have a solid understanding of the company's growth potential before investing.
For instance, take a look at Reliance Power. It was expected to have a valuation of $190 billion on the local market and about $100 billion from foreign investors. However, after its initial public offering (IPO), the company's stock prices experienced a dramatic drop of 99%, leaving investors with significant losses.
It is safe to say that the stock market runs its own course and is unpredictable. So, make sure you understand the market growth opportunities of where to invest money to get good returns, before selecting a company.
2. Have A Diversified Portfolio
Generating wealth and securing your financial future is not a one-size-fits-all approach. You cannot build it overnight or create it from a single income source.
One of the smartest moves you can make is to have a diverse investment portfolio, with investments spread across various sectors and asset classes.
There are numerous investment options to choose from, including Public Provident Funds (PPFs), National Savings Certificates (NSCs), Gold Bonds, Corporate Bonds, Mutual Funds, Equity-Linked Savings Schemes (ELSS), and Equity Share Investments.
By diversifying your investments, you can:
Ensure you have a solid financial foundation to rely on when you need it most
Protect yourself from adverse
market downturns if you have other investments to help you recover
Be flexible to switch between investments and experiment with new sectors
You can take on more risk without jeopardizing your entire portfolio
Enjoy returns with different interest rates and boost your overall returns
3. Analyze The Risk
Every investor wishes to know beforehand all the risks associated with their investments. But that's not possible. While it is unattainable to predict every threat, you should try to figure out how much uncertainty you can afford before deciding on where to invest money to get good returns.
The best thing you can do is ask yourself a few questions before investing. Here are a few to get your mind churning:
How prepared are you to handle potential investment losses?
Do you have an emergency fund ready?
What is your current financial situation – credit card bills, EMIs, loans, etc.?
Do you feel anxious about high-risk investments?
After evaluating your responses, you can gauge if you are well-equipped to invest or if you require further preparation before diving in. Develop a financial plan that analyzes your expenses and savings. Invest small amounts of money and gradually increase them.
4. Have Control Over Your Emotions
Do not make investment decisions impulsively! If the value of your stock or your mutual fund takes a nosedive, resist the urge to sell everything out of fear of further losses. Instead, take a step back and breathe.
Research its past performances, observe market trends, or seek guidance from a financial professional. Make a rational decision based on your analysis rather than letting your emotions dictate your choices. Remember the stock market has a history of ups and downs, but it often yields significant returns eventually.
5. Avoid Leverage
Borrowing money from friends or brokers to achieve investment goals and increase profits may seem convenient and promising, but it can lead to mounting debt and losses in the long run. Even if you earn profits from the leverage, you will eventually have to repay the loan amount, nullifying any gains you made.
Ideally, you should avoid borrowing for investments in ventures involving market risks. Instead, focus on creating a solid financial foundation through savings and sound investment decisions. Building a steady portfolio over time can help you dodge the pitfalls of leveraging and set you on a path to long-term financial success.
6. Avoid Short-Term Trading
Short-term trading is of high risk. Here, you invest in stocks based on the momentum at which the prices are rising, holding your stocks for only a few minutes, hours, days, or months.
Many people lose their money in short-term trading every day. If you don't have a strong financial backup and high-risk appetite, avoid short-term trading. Instead, use your money to invest in the sustainable sector and research where to invest money to get good returns to build a dependable investment portfolio for your future.
7. Act Now
Many individuals delay investing as they await the opportune moment. Investing always entails risks. And, the chances of gaining from the market through investments are much higher than doing nothing at all.
To ensure you make the right investment choices, seek professional help, prepare for risks, and time your investment goals. So, what are you waiting for? The sector you have been eyeing for a long time is waiting for you to take action.
Check our blog on How To Invest In Assets?
Where to Invest Money to Get Good Returns in India? Top 5 Sectors That Are On The Rise
The stock exchange can be daunting with endless investment options. However, millennials have found their niche in socially responsible investment choices, particularly in environmentally-friendly companies.
If you are deciding on where to invest money to get good returns in India, here are some sectors that are thriving.
1. Healthcare and Insurance
Did you know India's healthcare industry could reach the $188 billion mark by 2030? Health care and insurance are one of the best picks for people wondering about where to invest money to get good returns.
Digital markets alone could be worth INR 485.43 billion by next year. Telemedicine is also booming, and the Indian Medtech industry could be worth $50 billion in 2030, with a CAGR of 15% in the last 3 years.
The World Bank is investing $1 billion in India's public healthcare infrastructure. Clearly, the healthcare and insurance sector is on the rise, with telemedicine, artificial intelligence, mobile and wearable devices, robotic surgery, and health insurance leading the way.
2. Renewable Energy
The world is waking up to the need for renewable energy, and India is setting the pace for green energy generation. Renewable energy in India is growing exponentially, with 165 GW of installed capacity.
Wind and solar account for most of the sector's output and may be considered one of the best investment options in India in renewable energy. In fact, India is the 3rd largest market for solar photovoltaics and the 4th largest for wind energy globally.
The government's efforts to reduce the carbon emission by 45% within a decade, establishing 59 solar cities and parks, initiatives like the National Green Mission, the Wind-Solar hybrid policy, and the PLI scheme to install rooftop solar have opened up numerous investment opportunities in the renewable energy sector.
Recently, Reliance Industries invested in a 10GW solar energy project in Andhra Pradesh. You, too, can invest in the solar energy sector and help shape a sustainable future. SustVest is known to facilitate solar projects for residential and commercial purposes. Check out their Projects and Assets to know more.
Check out our blog on How Can I Invest In Solar Energy?
3. IT Sector
The IT sector is a giant that needs no introduction. Having contributed 7.4% to India's GDP, it has grown 8.1% in export revenue and holds over 51% share in the global outsourcing market. India's IT sector grossed the $200 billion mark last year.
The current trends in the IT industry are cloud computation, e-governance, green communication to encourage eco-friendly batteries, renewable energy sources, and emerging technologies like AI, IoT, Robotics, 3D printing, and immersive media.
This industry continues to grow and evolve, offering a $108 million investment opportunity. As India's massive population forms a significant part of the IT sector, it is a hub for outsourcing and cheap labor. All major companies are taking advantage of this and investing heavily in this sector. Currently, the IT sector is one of the best investment options in India.
IT sector mutual funds include Tata Digital India Fund, SBI Mutual Fund, PGIM India Midcap Opportunities Fund, etc.
4. Fast-Moving Consumer Goods (FMCG)
Are you aware that the FMCG sector is one of the strongest-performing sectors in India? If you are deciding on where to invest money to get good returns, FMCG may be the right way to go!
This sector saw an impressive 13% increase in exports in the past fiscal year. Moreover, the total FDI equity flow amounted to $11.79 billion over 22 years. The food processing sector could reach $535 billion in the next two years. Also, considering the current population growth rate, consumer spending will top $6 trillion by 2030.
But here's the twist: with sustainability goals and trends in mind, companies are shifting towards healthier alternatives instead of instant options. So, the FMCG sector could see a significant transformation in the coming years. And investors who are ahead of the curve could reap hefty rewards.
If you wish to invest in this sector, an assortment of mutual funds is available in the FMCG sector. The list includes ICICI Prudential FMCG Fund, ITC Limited FMCG Fund, SBI Consumption Opportunities Fund, and more.
5. Automobile
India's Automobile industry contributes 7.1% to the country's GDP and 49% to its manufacturing GDP. As the world transitions towards more environmentally-friendly solutions, the electric vehicle market may reach 10 million unit sales annually by 2030, with a market size of $50 billion for financing EVs. Interestingly, customers are also gravitating towards utility vehicles and medium-to-heavy commercial vehicles.
Investors can explore several automobile mutual-fund issuers such as Tata Motors, Nippon India Nifty Auto ETF, ICICI Prudential Nifty Auto Index Fund, and Mirae Asset Global Electric & Autonomous Vehicles ETFs Fund of Fund.
Now that you have an in-depth grasp of the five most promising long-term investment sectors, you should also consider exploring the equally successful Infrastructure and Fintech sectors to diversify your investments.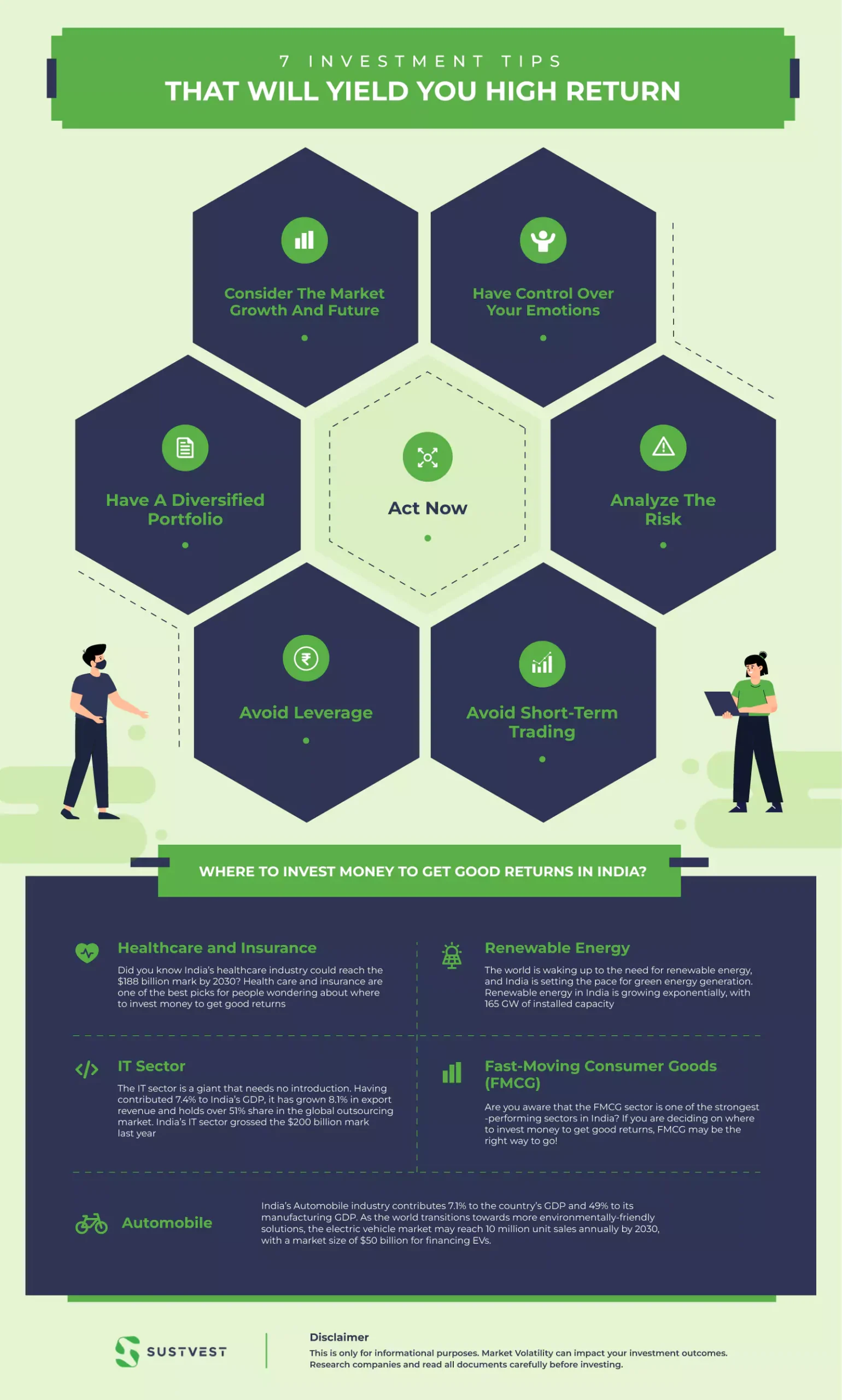 FAQs: Where to Invest Money to Get Good Returns
What are some of the best investment options in India?
When deciding on where to invest money to get good returns there are many options to select from. Some of the best investment options in India are:
Mutual Funds
PPFs
SIPs
Fixed Deposits
Equity funds
Bonds
What are the factors to consider before deciding on where to invest money to get good returns?
There are many factors to consider before deciding on where to invest money to get good returns.
Look at your financial situation
Evaluate your risk appetite
Evaluate the market according to your risk appetite
Consider creating a diverse portfolio
Rebalance your portfolio every now and then, not rigorously though!
Conclusion
We hope our guide on Where To Invest Money to Get Good Returns In India – 7 Investment Tips & Future-Focused Options gives you insights into making better financial decisions. So look no further on where to invest money to get good returns and start investing!
Don't forget – Investing in sustainable and socially responsible assets is not just a trend but a necessity for a more prosperous future. If you'd like to enter the market for sustainable investment, contact us at SustVest today. With that said, always do your due diligence, analyze market trends, and consult with a financial advisor before making investment decisions. Happy investing!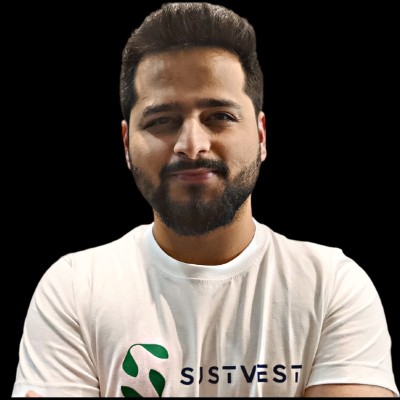 Founder of Sustvest
Hardik completed his B.Tech from BITS Pilani. Keeping the current global scenario, the growth of renewable energy in mind, and people looking for investment opportunities in mind he founded SustVest ( formerly, Solar Grid X ) in 2018. This venture led him to achieve the 'Emerging Fintech Talent of the Year in MENA region ' in October 2019.