The world witnessed a disruption in the oil and gas supply in the past year. Due to the upheaval in the geopolitical turmoil between Europe and Russia, the energy flow and the demand and supply was affected in the whole world. This has forced governments to no longer rely on non-renewable energy sources for development.
The government's approach now is to move towards investment in sustainability, which has caught the eye of the world. The global shift is now evident and India is ready to focus on the importance of sustainable development. Words won't do justice. So, let's see the facts!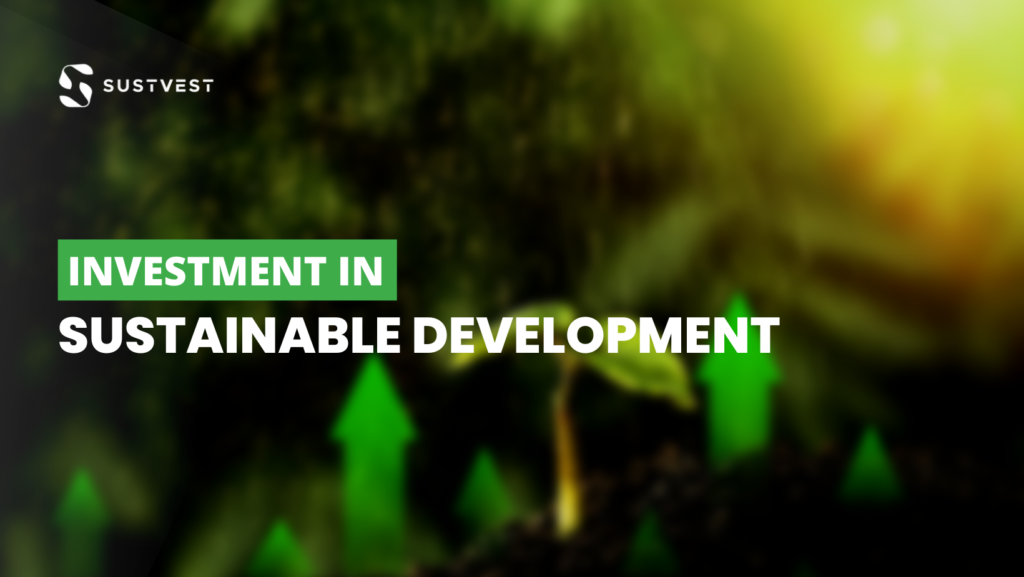 What are the sustainable goals of India?
Invest India organization is working tirelessly to promote the government's vision for promoting the importance of sustainable development by focusing on sustainable investments. The agency has specified Sustainable Development Goals or SDGs to achieve the milestones laid for the country's sustainable development.
Here is what the CEO and Managing Director Deepak Bagla has to say about India's investment in sustainability, "Sustainability is embedded in the organization's vision. We are committed to mobilizing investments required for meeting the Sustainable Development Goals."
It's needless to say that with all the efforts put in, India now stands 4th in position globally for the total installed renewable energy capacity, as per the REN21 Renewables 2022 Global Status Report.
Not to mention about 26.53% part of India's energy requirement is currently generated from renewable energy. India is also a huge market for new Solar PV capacity in the whole of Asia. India's total solar installations hit 60.4 GW last year to surpass Germany.
The future of India is bright! By the year 2030, the country targets to achieve a production capacity of 500GW of non-fossil fuel-based energy. Which also makes India have the world's largest expansion plan in renewable energy.
It is estimated that India has a potential of 1000 plus GW in renewable energy. Having said that, let's move on to understand this wheel of development by taking a look at the various initiatives taken by the government to encourage sustainable investment. to see how they are assuring reliable ROI by acting on the sustainable development importance, let's read on. 
Steps Taken by the Indian Government to Promote the Importance of Sustainable Development Investments
Here are the steps taken by government for sustainable development in India.
The first and foremost step taken by the Indian government to give a boost to its investment sector is the formulation of Invest India organization, also known as National Investment Promotion and Facilitation Agency. 
To have an organization solely devoted to bringing in investment for its country is enough to highlight the commitment of the Indian government toward sustainable development.
You must have heard of Make in India, Atal Mission for Rejuvenation & Urban Transformation (AMRUT), Smart Cities, and Digital India programs of India. These are just a few of the many initiatives taken by the government to promote and build the innovation ecosystem, and startup ecosystem and also to encourage international solar alliance partnerships.
The initiatives taken by Invest India to improve investment in sustainable energy projects are given below w.r.t. the various energy sectors.
In Solar energy, the government has plans to launch solar parks and solar cities in each state. At present, 59 solar parks of 40 GW capacity are approved. Moreover, the government is also determined to promote floating PV projects.
The Atmanirbhar Bharat has also introduced the PLI scheme for manufacturing Solar PV and it is estimated at INR 24,000 crores. It caters to the manufacturing of the following products: Solar PVs, Polysilicon + Wafer+ Cell+ Module, Wafer+ Cell+ Module, and Cell + Module.
Similarly, the Wind Energy sector is also supported by the Wind-Solar Hybrid Policy introduced in 2018. The hybrid- model between wind and solar is the most sought-after project as they offer better grid stability.
The Ministry of New and Renewable Energy has launched several applications to execute various schemes and promote investment in this sector. Some of these applications are CCDC Wind, National Portal for Rooftop Solar, Akshay Urja Portal, HRD Portal, etc.
Needless to say, the above initiatives indicate clearly that the Indian government is promoting investments in the Solar sector. A few more examples are the initiative of solarization of stadiums, hybridization of solar and wind power, the PM Kusum Yojana and the promotion of the Solar Rooftop Yojana.
Why bother reading so much when you can't make a profit out of it, right? Well, if that would have been the case, the solar energy sector would not have been seeing so many investments. But, why now and not before?
Check out our video on Union Budget 2023 Highlights for sustainable goals of India.
Why This Is The Right Time For You To Invest In Sustainable Development?
With the Indian government reiterating its stand on the importance of sustainable development there are tons of opportunities for you to make an investment in sustainability projects. No, it's not an exaggeration. While it's true that people and companies tend to invest in the sectors which have a stronghold and stability. But, it's also true every investment is done keeping in mind the ROI factor.
Let's break down and analyze the factors supporting sustainable investments in India.
1. Opportunity In India
The sector of Renewable energy alone has identified an opportunity worth $204.85 billion, with 442 projects spread across 222 districts. The projects include both private and government projects. On top of it, the government has the support of more than 100 powerful promoters to back these projects.
Another program worth mentioning is the Investment India Grid initiative by the Indian government. It is a hub showcasing the investment opportunities available across pan India. This enables the investors to know about the projects and tenders open for investment.
There are several other initiatives taken by the government which opened new ways for economic development. These initiatives are to encourage entrepreneurship among the citizens by promoting native products.
Initiatives like Make in India, One district one product, skill India, Swachh Bharat Mission, Smart City Mission transformation, and G20 Summit have a common baseline underneath and that is to promote the importance of sustainable development.
2. Encouraging Investor Experience
The world's big B's are investing more and more in environment-friendly projects. Sustainable development investment projects like the solar-wind hybridization model, and manufacturing of various solar energy products under the PLI scheme, etc have attracted investors. Here are the names of a few who are backing and earning from such investments:
Reliance is going to invest in 10 GW of solar energy in Andhra Pradesh in 2023, Amplus Solar is building a 200 MWp wind & solar hybrid project at Tuticorin, and NTPC Green Energy Limited has recently signed MoU with HPCL for the development of renewable energy-based projects.
How can a small investor like you and me become a part of this green energy revolution? That's where we, SustVest, come into the picture!
SustVest is one of the leading companies offering investment in the sustainable energy sector. We also offer a competitive return rate on the monthly payouts of the investments. SustVest offers investment plans starting from just INR 5,000 with assured returns of up to 10%. The IRR also leads upwards to 15% as well.
The company specializes in solar rooftop projects, which is the most extensively used product in the market solar sector. The investment is not of high risk, so even if you are a beginner there is no need to worry.
Check out our blog on 'How Can I Invest In Solar Energy? 'for more details.
3. Sustainable Development Transforms the Indian Economy
The world is undergoing an energy crisis. The countries are at war to get hold of the energy reserves. The world economy depends on these energy resources and that's why there is instability not just economically but environmentally as well.
Clean energy resources are the only way by which the world can attain a balance between economic and environmental development. Encouraging and reaffirming the importance of sustainable development will help in the generation of more reliable assets in the future. India with its large demographic versatility can become the source of various renewable energy generation sources.
The government's initiatives under Invest India highlight more than 150 investors, who came forward to invest in green assets. It includes companies like TATA, Brookfield, Sequoia, KKR, etc.
4. Potential Long-Term Returns
Investment in renewable energy projects is one of the best opportunities in 2023. That's because investment in sustainable development is considered to lead to long-term returns on both social and financial fronts. With more and more companies realising the importance of sustainable development and moving towards the energy sector, it is expected to see an increase in investment. So, this sector is expected to give stable returns compared to other traditional investment options.
The government is also strongly promoting green energy projects. It means these projects are here to stay. Since green energy projects can take longer duration to complete, people avoid investing in them. However, projects like solar rooftops allow the investor to be part of earnings until the product is being used. Meaning, you get returns for your investments even after the construction of the place and until the solar panels will be in use.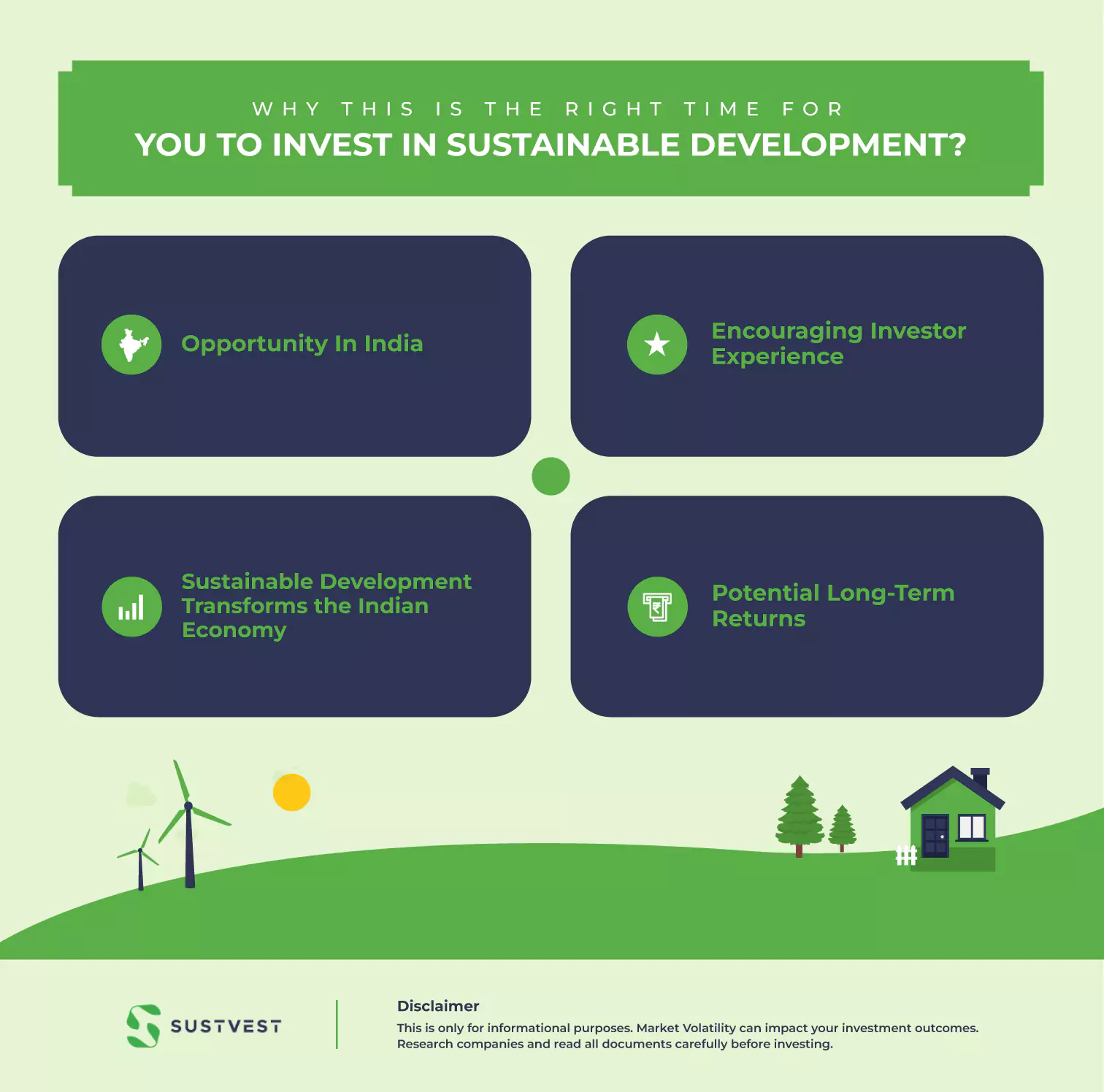 FAQs: Importance of Sustainable Development in India
What is Sustainable Development?
Sustainable development involves striking a harmonious balance between satisfying the current generation's needs without jeopardizing the capacity of future generations to fulfill their own requirements. It places emphasis on combining economic advancement, social fairness, and environmental preservation to secure long-lasting prosperity.
What are some of the government schemes to promote the importance of sustainable development in India?
In order to promote the importance of sustainable development the government of India has come up with many flagship policies and schemes, such as:
Swachh Bharat Mission (SBM)
National Action Plan on Climate Change (NAPCC)
National Smart Cities Mission
Aatmanirbhar Bhaarat
Why is there a need for and importance of sustainable development?
With the world dealing with a multitude of problems such as scarcity of natural resources, climate change, and hunger, the importance of sustainable development needs to be highlighted. Only by promoting more time and investment in sustainable development at a global level, we can resolve these issues.
Conclusion
So, what is India's take on the importance of sustainable development investments? Well, fortunately, India is all about promoting investment in sustainability! India has gained the trust of not just local investors but also foreign investors to invest and become part of its sustainable development. It is expected that this decade is going to see some milestones in the conservation of energy and finding sustainable alternatives for non-renewable resources.
As far as the investment sector goes, the earlier you invest in a booming business the more you gain. If you are an investor or an individual prying on data to find out where to invest, become part of the growing green energy sector by investing in SustVest solar assets projects.
SustVest offers investment plans starting from just INR 5,000 with assured returns of up to 10%. Check out our projects and assets to invest and earn passively.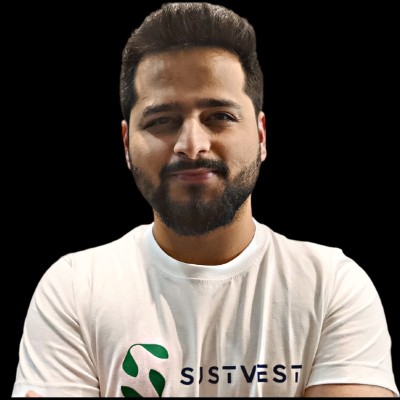 Founder of Sustvest
Hardik completed his B.Tech from BITS Pilani. Keeping the current global scenario, the growth of renewable energy in mind, and people looking for investment opportunities in mind he founded SustVest ( formerly, Solar Grid X ) in 2018. This venture led him to achieve the 'Emerging Fintech Talent of the Year in MENA region ' in October 2019.