Welcome to an insightful exploration of India's thriving Real Estate Investment Trust (REIT) industry. In this engaging journey, we invite you to uncover the dynamic world of REITs, where financial growth intertwines seamlessly with sustainability. India's REIT market presents a gateway to exciting and impactful sustainable investments, and it is our privilege to serve as your guide in understanding how to buy REITs in India, how to invest in REITs in India, comprehend listed REITs in India, explore the top REIT funds in India, and gain insights into the REIT industry in India. The government's steadfast commitment to a greener tomorrow empowers us further in this endeavor.
Prepare to embark on a captivating voyage, brimming with knowledge, excitement, and a pathway to a brighter and more sustainable future. Let us together unlock the potential of India's REIT industry and unveil the realm of opportunities that await discerning investors like yourselves. With a focus on prudent decision-making and a passion for sustainability, we delve into a world of real estate investments that resonate with both financial prosperity and environmental consciousness.
Join us as we embark on this exhilarating journey and discover how to buy REITs in India, how to invest in REITs in India, comprehend listed REITs in India, explore the top REIT funds in India, and gain insights into the REIT industry in India. The REITs of India beckon, and we are delighted to be your companions on this compelling expedition. So, buckle up, and let the adventure begin!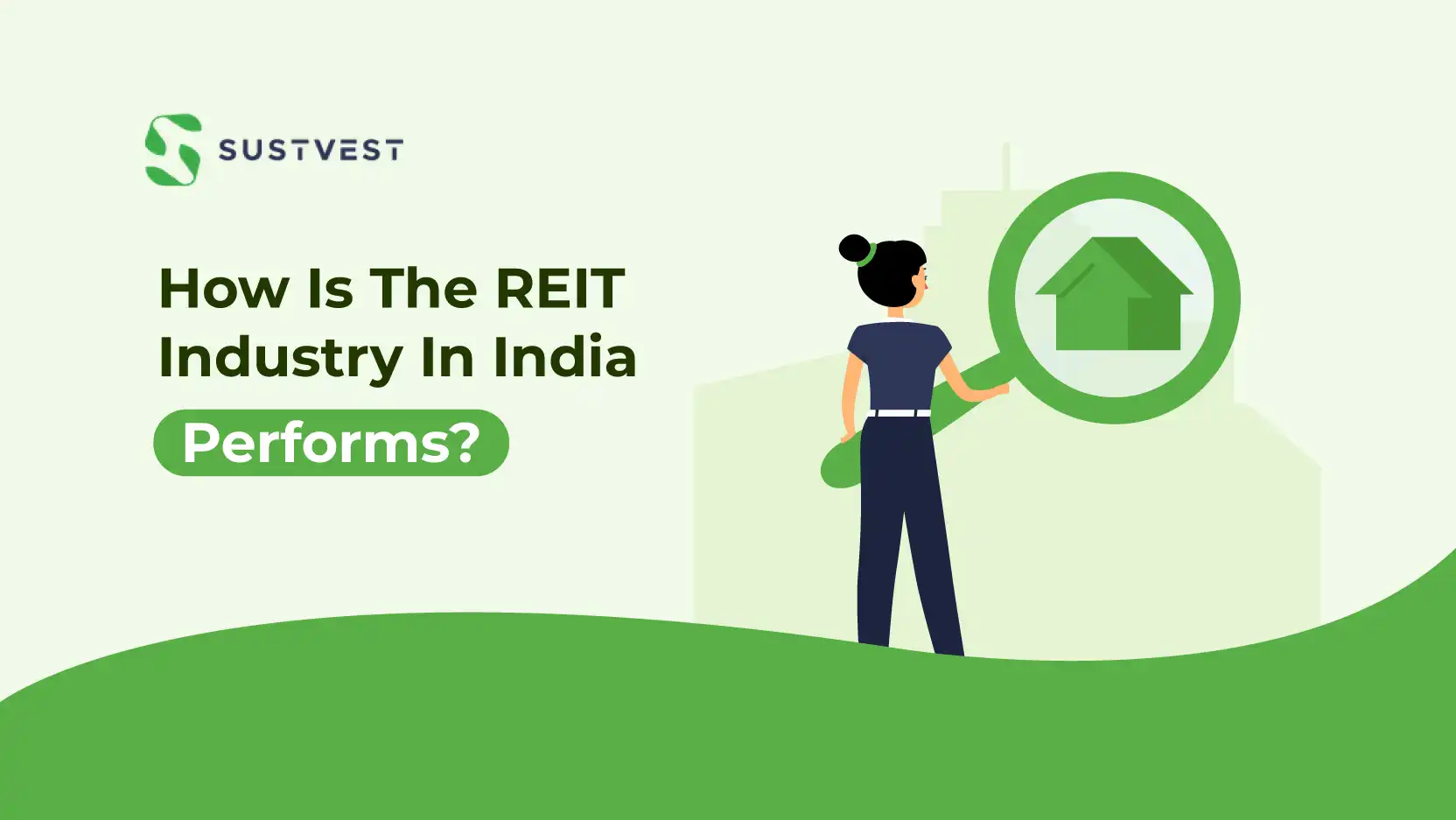 Unraveling the REIT Industry in India:
Picture this: a magnificent playground of collaboration, where diverse investors pool funds for income-generating real estate assets. This enchanting realm is none other than the world of REITs! Introduced to India in 2014 by the Securities and Exchange Board of India (SEBI), REITs have revolutionized real estate investments.
REITs boast a splendid portfolio, ranging from commercial properties like offices and malls to infrastructure marvels like renewable energy ventures. They offer a harmonious blend of financial rewards and environmental impact, inviting investors like us to contribute to a sustainable future while reaping the benefits of wise investments. Who said investing couldn't be thrilling?
Fueling India's Renewable Energy Revolution:
Prepare for a breathtaking journey into India's renewable energy revolution! India has set its sights high, aiming to achieve 40% of its total energy capacity from renewable sources by 2030. But wait, there's a challenge – the transition to cleaner energy entails significant upfront investments.
Fear not, for REITs are the sustainability warriors we need! By channeling investments into renewable energy projects, REITs empower businesses to embrace cleaner energy without shouldering the entire financial burden. Imagine the excitement of businesses transitioning towards a greener future while enjoying cost-effective and sustainable energy solutions. This is the thrilling path we embark upon!
Breaking Barriers to Renewable Energy Adoption:
Hold your breath; we're about to witness a revolution in sustainable investments! One of the major hurdles businesses face when going green is the financial burden of upfront capital investment. But fret not – innovative platforms like Sustvest are rewriting the rules! There is a Complete Guide of REITs to Invest in India: Pros, Cons, and Investment Potential available with us.
Sustvest emerges as a beacon of hope, collaborating with REITs focused on renewable energy projects. The result? Businesses, irrespective of their size, can access affordable and eco-friendly energy solutions without breaking the bank. It's like stepping into a utopia of green possibilities where financial growth converges with environmental responsibility. Say goodbye to financial roadblocks and embrace the thrilling ride to a brighter future! There is a Complete Guide of REITs to Invest in India: Pros, Cons, and Investment Potential available with us.
Investing in REITs: Unleashing Sustainable Potential:
Now comes the most thrilling part – investing in REITs in India! Fear not, for this adventure is more accessible than you might think. Join us on this thrilling quest with the following steps:
1. Equip Yourself with Knowledge:
Knowledge is the key that unlocks the door to success! Dive into the world of REITs, understanding how to buy REITs in India, how to invest in REITs in India, comprehend listed REITs in India, explore the top REIT funds in India, and gain insights into the REIT industry in India. Armed with knowledge, we make informed investment decisions, and that's how superheroes roll!
2. Explore Your Investment Goals:
Unleash your investment aspirations and risk tolerance. REITs offer diversification, regular income, and potential capital appreciation. Align your investment objectives with a REIT that aligns with your vision of a sustainable tomorrow.
3. Seek Your Trusty Broker:
Every hero needs a sidekick, and your trusted broker is the one! Look for a reputable broker with a strong track record, excellent customer support, and access to listed REITs in India.
4. Choose Your REIT:
The moment of truth is here – select the REIT that resonates with your heart! Consider factors like the portfolio of properties, dividend history, and management track record. It's time to pick the REIT that aligns perfectly with your sustainability values.
5. Acquire REIT Units:
Ready to embark on this thrilling ride? Purchasing REIT units is as easy as buying shares on the stock market. Your broker will guide you through the process, making it as smooth as a superhero's landing.
6. Embrace the Journey:
Our adventure doesn't end here! As responsible investors, let's stay vigilant about our REIT's performance, track its progress towards our investment goals, and stay informed about real estate sector developments.
Top Listed REITs in India: Embracing the Power of Impactful Investments:
Prepare for a thrilling encounter with some of the top-listed REITs in India that are taking the market by storm:
1. Embassy Office Parks REIT:
This trailblazer, managed by Blackstone and Embassy Group, focuses on Grade-A commercial office spaces. With stable dividends and potential capital appreciation, it's a solid choice for investors seeking a balance of stability and growth.
2. Mindspace Business Parks REIT:
Sponsored by K. Raheja Corp and Blackstone, this REIT is all about premium office spaces across key markets. With consistent rental income and high occupancy rates, it's a reliable pick for investors seeking regular income.
3. Brookfield India Real Estate Trust:
Managed by Brookfield Asset Management, this REIT boasts a diverse portfolio, including office spaces, data centers, and logistics properties. With strategic management, it offers potential value appreciation over time.
4. Indiabulls Real Estate Investment Trust:
Focused on commercial and office spaces in Tier-I cities, this REIT ensures steady cash flows and growth potential, making it an exciting option for investors seeking growth-oriented investments.
5. Ascendas India Trust:
Managed by Ascendas-Singbridge, this REIT invests in IT parks and industrial properties. With stable rental income and long-term leases from reputable companies, it opens the door to the thrilling world of technology and industry.
Government Support and Incentives: Empowering Our Journey to a Greener Future!
In this electrifying quest towards sustainable investments, the Indian government stands as our ally, providing crucial support and incentives:
1. Tax Benefits: REITs distributing at least 90% of their income to investors enjoy tax-exempt status at the entity level, making them an enticing tax-efficient investment avenue.
2. Subsidies and Incentives: The government joins us in this exhilarating journey, offering subsidies and incentives to businesses investing in renewable energy projects. With their support, we soar higher in our green aspirations!
3. Renewable Energy Certificates (RECs): Brace yourself for an added boost! By investing in renewable energy projects through REITs, businesses can earn RECs, adding even more value to their green endeavors.
Investing in a Future of Thrilling Possibilities:
As we conclude this awe-inspiring expedition into India's REIT industry, we invite you to embrace the thrilling potential of sustainable investments. By investing in REITs focused on renewable energy and sustainable projects, we become the architects of India's renewable energy revolution.
The time has come for us, the superhero investors, to soar towards a future defined by responsible choices and lasting growth. Together, we'll create a brighter, greener, and more sustainable world – not just for ourselves, but for India and generations to come. Let's spread our wings and embark on this thrilling journey of sustainable investments, one that promises exciting returns and a positive impact on our planet. Buckle up, fellow investors; the journey to a brighter future has just begun!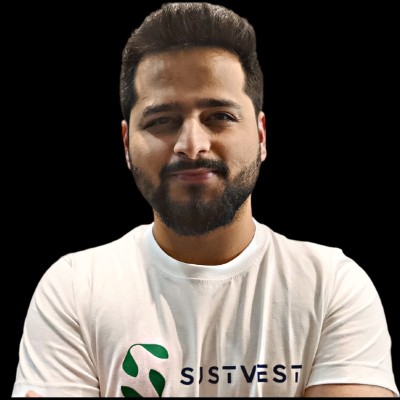 Founder of Sustvest
Hardik completed his B.Tech from BITS Pilani. Keeping the current global scenario, the growth of renewable energy in mind, and people looking for investment opportunities in mind he founded SustVest ( formerly, Solar Grid X ) in 2018. This venture led him to achieve the 'Emerging Fintech Talent of the Year in MENA region ' in October 2019.