Do you remember the black and white movies where Dilip Kumar was denied money from a Sahukaar, because of lack of collateral, and then had to find some workaround to get money? That wasn't just a reel-life scenario, it happened in real life too!
People are often denied loans from banks, financial institutions, friends and families. Thanks to modern investment innovations, now with the help of peer-to-peer lending, anyone can easily find a lender for their quick money requirements through digital platforms.
If you're not familiar with the concept, peer-to-peer lending (P2P lending) involves connecting individual borrowers with individual lenders, cutting out the middleman and traditional banking institutions.
However, is p2p lending a good investment option for investors, and is it safe? We are going to discover more about P2P lending in this blog. So, stay with us!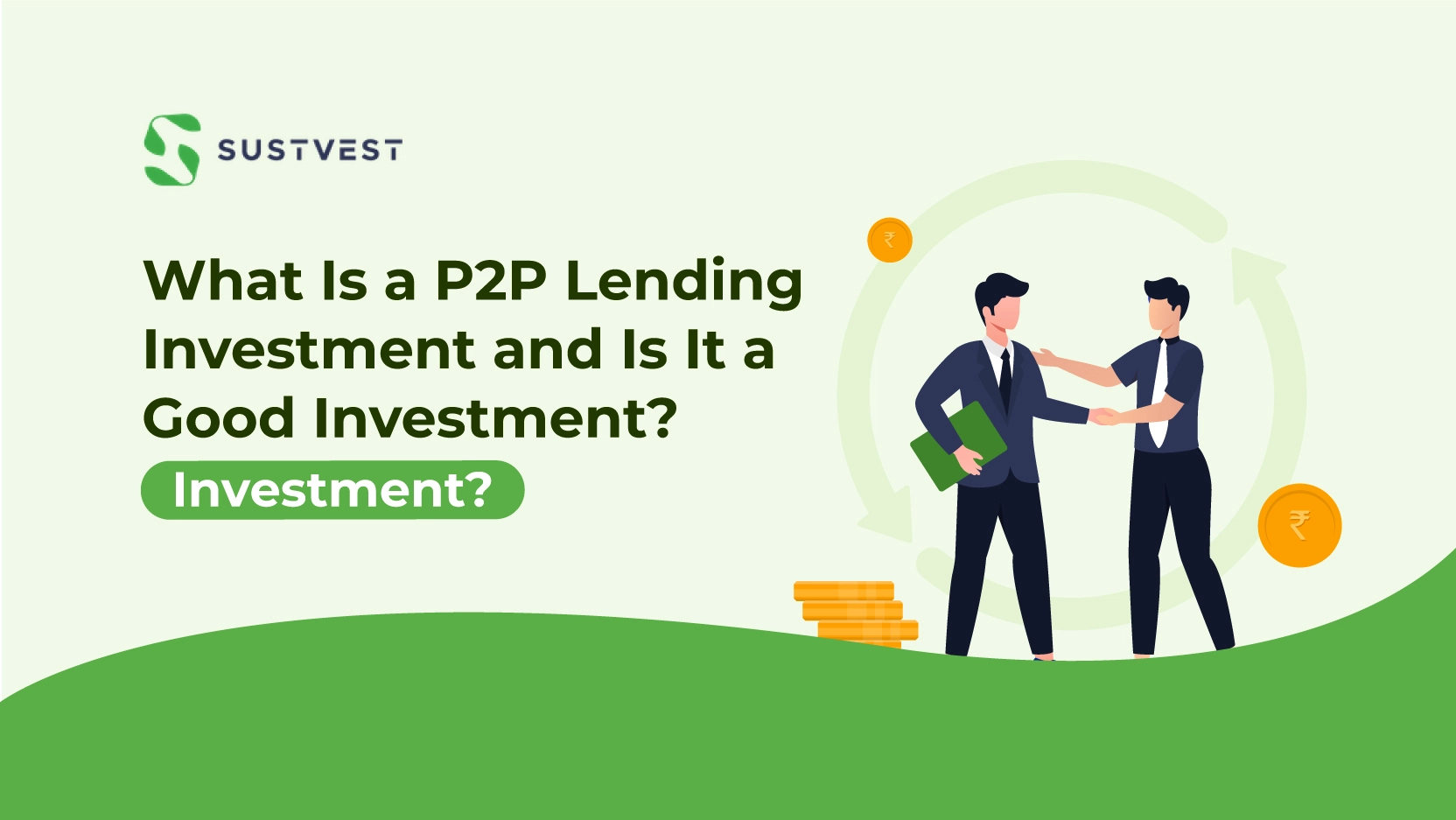 What is Peer-to-Peer Lending?
Peer-to-peer lending eliminates the need for a middleman between the borrower and lender and brings them closer. For instance, as an investor, you want to loan some amount to anyone and earn interest. But, you don't wish to share the interest with others like banks, etc.; by doing so, you get better returns.
That's where p2p lending comes in. You can use p2p investment platforms to lend your money at an agreeable interest rate directly to the borrower. The money transaction occurs between the two parties through online platforms, without any intermediary.
P2P lending has opened the door for investors looking to get higher and quicker returns and for borrowers to easily get money. People who have low-income benefit from p2p lending to get loans for education, medical treatments, starting or expanding a business, debt financing, or other personal needs where bank loans aren't feasible.
Alright! That was about the basics of p2p lending. It's time to move on to learn about p2p lending platforms to see if p2p lending is a good investment option or not.
What are P2P Platforms?
Peer-to-peer lending platforms operate through websites and applications. Each of these platforms or companies has its own rules and regulations to make p2p lending a safer experience for both borrowers and lenders.
Both borrowers and lenders have to create their accounts on their platforms. A few basic pieces of information are needed:credit score, employment status, income, credit history, etc. If the background screening is positive, the interest rate is calculated for the borrower and shown to the lenders.
How is the interest rate determined? Simply put, a bad credit history means higher interest rates, and vice versa. So, the lenders may choose to lend money based on the interest they can earn and their risk appetite.
So, is p2p lending a good investment option for you? Wait! There are risks involved even in this format of investment. Let's see what they are, and then you can decide if it's for you or not!
How Safe is Peer-to-Peer Lending: Understanding the Risk
One of the major risk factors of investing in p2p lending is the defaulting of borrowers. Since there isn't any collateral involved in p2p lending, the chances of the borrower running away are higher.
That's why it's very important to study the borrower's credit history well. You can do that from the data collected by the p2p platforms, analyze it, and make a sound decision based on it.
What if, after all due diligence, an investor still ends up losing its money to a default borrower? Well, in such a case: the p2p platform will help the investor to take legal action against the defaulter and get their money back.
So, you don't have to worry about running back and forth to the borrower to pay the debt.
But do all the p2p platforms provide such services to their lenders? Not, really!
Now is the time to see how to select p2p platforms for investing and borrowing money.
How to Select P2P Platforms for Lending and Borrowing Money?
Currently, the Indian market is flourishing with p2p lending platforms. It is a task to find the most reliable online p2p platforms. Here's what you should keep in mind while finalizing one for your investments or loans.
Firstly, p2p lending is regulated by the Reserve Bank of India (RBI). RBI has issued guidelines for regulating p2p online platforms and their services. Let's see what they are.
The p2p platforms are referred to as Non-Banking Financial Company- Peer to Peer Lending Platforms (NBFC-P2P).
All the p2p online platforms are to be registered with the Department of Regulation, Mumbai of the Bank.
All P2P platforms shall be subject to a cap of ₹ 50,00,000, provided that the lenders investments on P2P platforms are consistent with their net worth.
Any lender investing more than ₹ 10,00,000 across P2P platforms, shall produce a certificate to P2P platforms from a practising Chartered Accountant (CA) certifying a minimum net worth of ₹ 50,00,000.
All the lenders shall submit a declaration to P2P platforms that they have understood all the risks associated with lending transactions and that the P2P platform does not assure the return of principal/payment of interest.
More about the scope of NBFC P2P can be seen in Master Directions – Non-Banking Financial Company – Peer to Peer Lending Platform (Reserve Bank) Directions.
Secondly, make sure to select only registered p2p platforms, to minimize the risk.
Thirdly, also check the services provided by the platforms for any hidden charges, service fees, etc.
Usually, peer-to-peer lending platforms charge a 1% fee to both sides: lender and borrower. That's how they make capital. It is a lot lower than what banks charge on loans and other financial instruments.
Having said that, do you know how much you can make through p2p investments? No! Continue to learn more.
P2P Lending Interest Rates
Remember, the interest rates vary from platform to platform. The interest earned is fairly higher than what you can get from other types of investments like FDs, SIPs, etc. They totally depend upon the credit history of the borrower, and higher interest rates also mean higher risk involved.
The average interest rate ranges between 12 to 14% for a year holding period. Sometimes, it can be higher too. However, don't forget to calculate the platform fee and default fee associated with the returns.
The higher interest rates make p2p lending a good investment option to get money in no time for a wide population. But, you shouldn't ignore the fact that the returns are taxed. Let's see the taxation on returns from peer-to-peer Lending.
Tax on the Interest Earned Through Peer-to-Peer Lending:
The income from p2p lending is calculated under the other incomes of your income tab. It is charged based on your tax slab interest rates. Say, if you fall under the 30% tax slab bracket and have earned INR 5000 through p2p lending. Then, you will be taxed INR 4,500 i.e. 30% of INR 15000.
P2P Lending Platforms in India
Here are 7 registered P2P Lending platforms in India, regulated by RBI. Before investing or borrowing money, don't forget to do your own research to see which one fits your needs.
i2ifunding
i-Lend
Rupee Circle
Paisa Dukaan
Cash Kumar
Lend Box
Liquiloans
So, what do you say? Is p2p lending a good investment option for you?
FAQs:What is a P2P lending investment and is it a good investment?
Is it worth investing in P2P lending?
P2P lending investment can be considered to earn money quickly at better interest rates than banks and other financial instruments.
However, you can't unforeseen the risk of not getting your interest or principal paid back. A strong credit history and a reliable lender and borrower play the most important part in this type of investment.
How profitable is P2P lending?
The profits in p2p lending depend on the committed interest at the time of loaning money. It isn't subject to market volatility. The average interest earned, or ROI, ranges between 10 to 12 % or can be lower.
It depends on the credit history and risk involved. Higher risk means higher interest rates. The taxation and the service fee of the p2p platforms should also be considered while calculating profits.
Is P2P lending a good investment in India?
P2P lending platforms are gaining a lot of traction from both investors and borrowers. The interest rates are higher than FDs, Bonds, and even stocks and equity. The transaction process is simpler than applying for bank loans and caters to various sudden personal needs of the people, for which there isn't any provision of traditional loans.
The p2p platforms are registered and regulated by RBI, hence, are safe to invest in. However, the risk falls on the reliability of the borrower. The chance of the borrower not repaying debt is the only risk involved in p2p lending.
Conclusion
Peer-to-peer lending platforms have revolutionized the traditional way of borrowing money and have made it more flexible to the borrower's and investors' needs. The investors get the option to diversify their investment portfolio, and the borrower gets access to a mass of financial investors to aid their financial needs.
To take advantage of p2p platforms, it's necessary to keep your credit history clean and to only look for registered peer-to-peer lending platforms.
If you are an investor looking for a less risky investment option, Check out SustVest, an online platform opening the gates to direct investments in sustainable real estate projects. You can begin the investment with just INR 5,000 and earn an interest rate of up to 10 to 12%.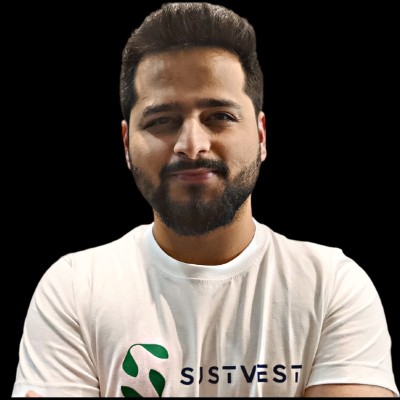 Founder of Sustvest
Hardik completed his B.Tech from BITS Pilani. Keeping the current global scenario, the growth of renewable energy in mind, and people looking for investment opportunities in mind he founded SustVest ( formerly, Solar Grid X ) in 2018. This venture led him to achieve the 'Emerging Fintech Talent of the Year in MENA region ' in October 2019.