In today's fast-changing world, the renewable energy sector is growing rapidly.
According to statistics, the global renewable energy market size will be $988.26 billion in 2022 and is expected to reach $1,912.12 billion by 2030 with a CAGR of 8.60%.
The biggest reason for such rapid growth of the renewable energy sector, i.e., the support of Governments. They're taking numerous initiatives towards shifting to renewable energy by setting up various renewable projects, offering tax incentives, benefits, and much more.
When various renewable energy projects develop, the requirements for new jobs increase in the renewable energy sector. At present, the worldwide renewable energy sector has generated 12.7 million jobs with continuous growth.
It shows that renewable energy has a bright future, and the world is shifting towards sustainability. The government aims to use 100% clean energy, which overall leads to more employment generation.
If you want to go deep diving into the renewable energy sector, it's the future, and does investing in renewable energy create more jobs in the future than we've covered in this article?
Let's find out!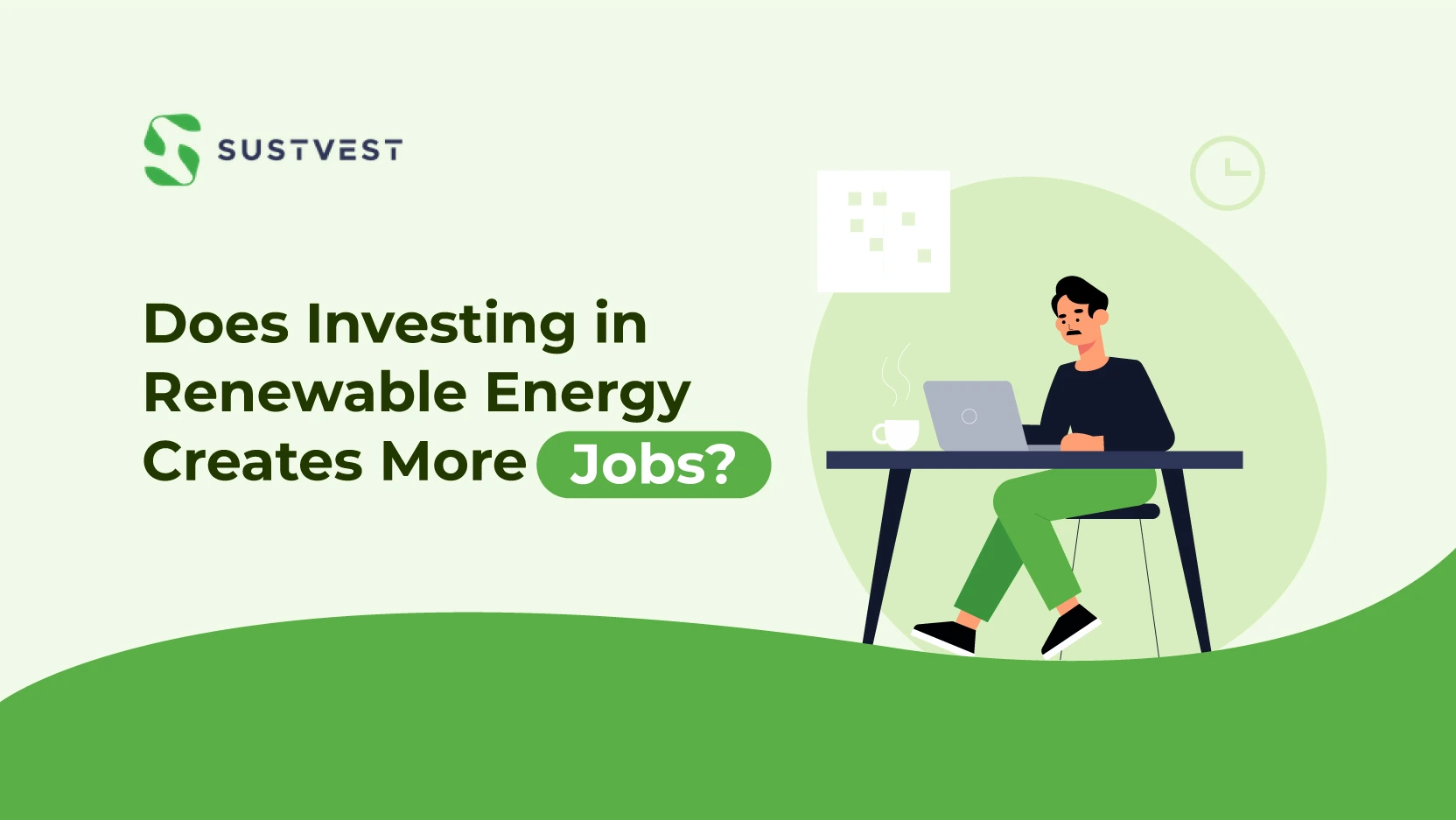 How Does Renewable Energy Create Job Opportunities?
As the world is working on the renewable energy sector, there are high chances of creating new job opportunities.
According to the International Renewable Energy Agency (IRENA) report, the renewable energy sector will create around 42 million new energy jobs by 2050.
Every dollar invested in the renewable sector will give three times more jobs than the fossil industry. This means around 5 million jobs will be lost by 2030, and 14 million new jobs will be created in the renewable energy sector.
There are various areas in renewable energy where employment generation, such as energy-based industries and manufacturing of EVs and new technologies, predicts 30 million job creations in renewable energy.
As the demand and projects for renewable energy grow, overall economic growth happens, leading to more employment and development.
As per statistics, about $5.9 trillion was spent on the fossil fuels industry in 2020, which led to health, social and environmental damages such as climate change, CO2 gas emissions and much more.
That's why governments are taking initiatives and investing in renewable energy by setting up projects such as solar panels, wind turbines, EVs, hydropower plants and much more, as it's a better, environment-safe and cost-effective alternative for producing energy and allowing net-zero emissions by 2050.
The International Renewable Energy Agency (IRENA) estimated that 90% of the world's electricity should be produced from renewable energy by 2050.
Find it here: What Is the Future of Renewable Energy?
Which Sector Will Gain Jobs by 2030?
According to the World Economic Forum, the total clean energy jobs are expected to generate 10.3 million by 2030.
Here are some major sectors that are creating jobs by 2030:
| | | | |
| --- | --- | --- | --- |
| Sector | Jobs Gained | Jobs Lost | Net Job Shift |
| Efficiency | 3.2M | 0 | 3.2M |
| Power generation | 2.6M | -0.3M | 2.3M |
| Cars | 2.6M | 0 | 2.6M |
| Grids | 1.6M | 0 | 1.6M |
| End-use renewables | 1M | 0 | 1M |
| Innovative technologies | 0.9M | 0 | 0.9M |
| Bioenergy | 1.2M | 0 | 1.2M |
| Critical minerals | 0.2M | 0 | 0.2M |
| Oil and Gas | 0 | -2.1M | -2.1M |
| Coal | 0 | -0.6M | -0.6 |
| Total = | 13.3M | -3.0M | 10.3M |
These are some popular sectors where the government investing in renewable energy and new employment opportunities will keep growing.
Let's explore seven major sectors of renewable energy jobs:
1. Solar Photovoltaic (PV)
Photovoltaic is a popular term used to describe a process called the "photovoltaic effect." It's a process by which a material like silicon converts sunlight into electricity. In simple words, solar panels are the best example of this process to convert sun rays into electricity.
Solar energy is one of the biggest renewable sources of clean electricity production. By invest in solar energy India generates the highest number of employment opportunities, with approximately 3,605,000 jobs. At present, China is leading with 2,194,000 jobs created in this sector.
Read here to know: How To Invest In Solar Renewable Energy In India And Make A Profit?
2. Biofuel
Biofuel refers to generating energy from organic materials such as crops, agriculture residues, waste and plants. This sector is growing rapidly and creates 2,063,000 jobs for individuals worldwide.
3. Hydropower
Hydropower generates electricity from flowing water. Various hydropower plants are constructed to generate electricity. It requires dams, turbines and associated infrastructure, leading to more manpower requirements.
4. Wind
According to statista.com, the number of jobs created worldwide by the wind-energy sector is around 1.17 million.
5. Solar Heating and Cooling
It's used to collect the thermal energy from the sun to provide hot water, space heating, cooling and pool heating. According to IRENA, this sector still contributes 83% of total jobs in the renewable energy sector.
6. Solid Biomass
Solid biomass is a fuel derived from organic materials such as wood or wood waste. The biomass sector has grown rapidly and created 180,0000 jobs, and Europe provides 344,000 jobs.
7. Geothermal
According to statistics, the geothermal sector has created 196,000 jobs worldwide. And the largest contribution in this sector was made by China, with approximately 78,900 jobs.
Check out: Why Make an Investment in Renewable Energy in India?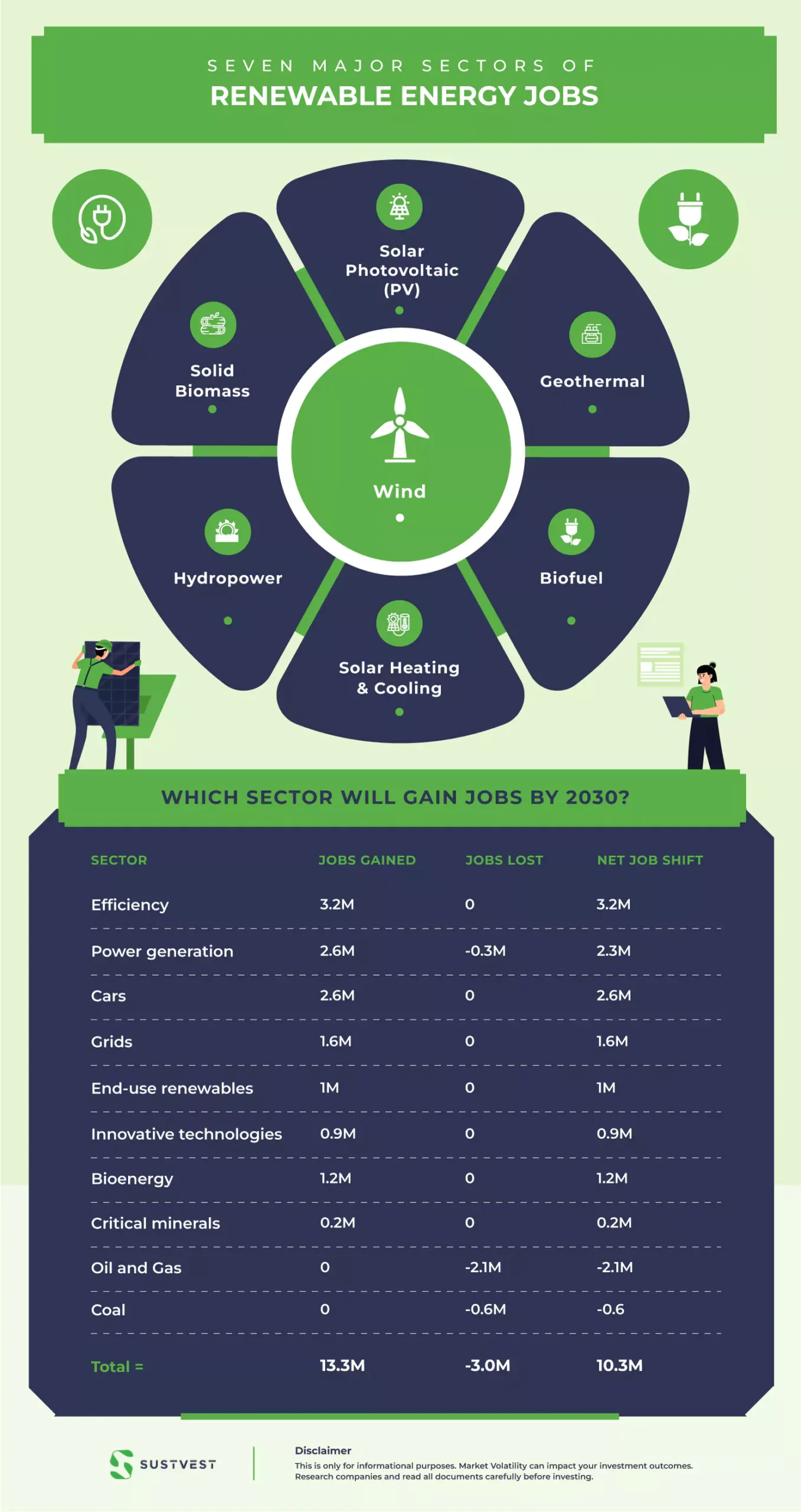 FAQs:
Is Investing in renewable energy good?
Investing in renewable energy is way more than just good. It's the most beneficial sector for governments as well as investors. The government gets environmental benefits along with economic growth. On the other hand, investors can consider renewable energy to invest in for risk-free investment, higher returns, and long-term profitability.
Does renewable energy have a future?
Investing in renewable energy is the future of electricity, and very soon, most of the electricity production will come from the renewable energy sector.
Conclusion
Investing in renewable energy comes with vast employment opportunities and economic growth. As governments take initiatives towards renewable energy, new jobs are being created in various sectors. It is overall beneficial for environmental and economic growth.
As an investor, if you're looking for an investment option where you can invest for higher return, passive income, and long-term profitability, then investing in the renewable energy sector is the best choice.
Get in touch with SustVest, and we will guide you to make informed investment decisions to get higher returns, profitability, and social contribution.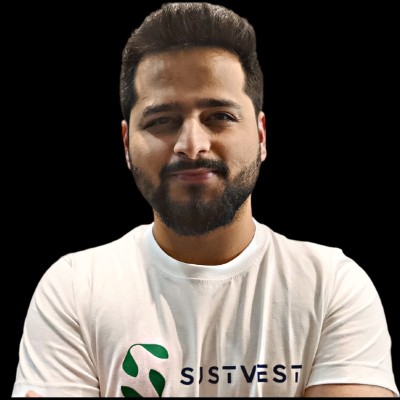 Founder of Sustvest
Hardik completed his B.Tech from BITS Pilani. Keeping the current global scenario, the growth of renewable energy in mind, and people looking for investment opportunities in mind he founded SustVest ( formerly, Solar Grid X ) in 2018. This venture led him to achieve the 'Emerging Fintech Talent of the Year in MENA region ' in October 2019.