The clock is ticking and the world is going green. Several Fortune 500 companies and big brands have committed themselves to sustainability and the use of eco-friendly energy is increasing each year. To reduce dependence on fossil fuels, many green energy companies in India are expanding rapidly.
Renewable energy is expected to dominate the energy landscape in the coming years. This is necessary to make Earth a better place to live. That said, let's begin with understanding the basics of green and renewable energy.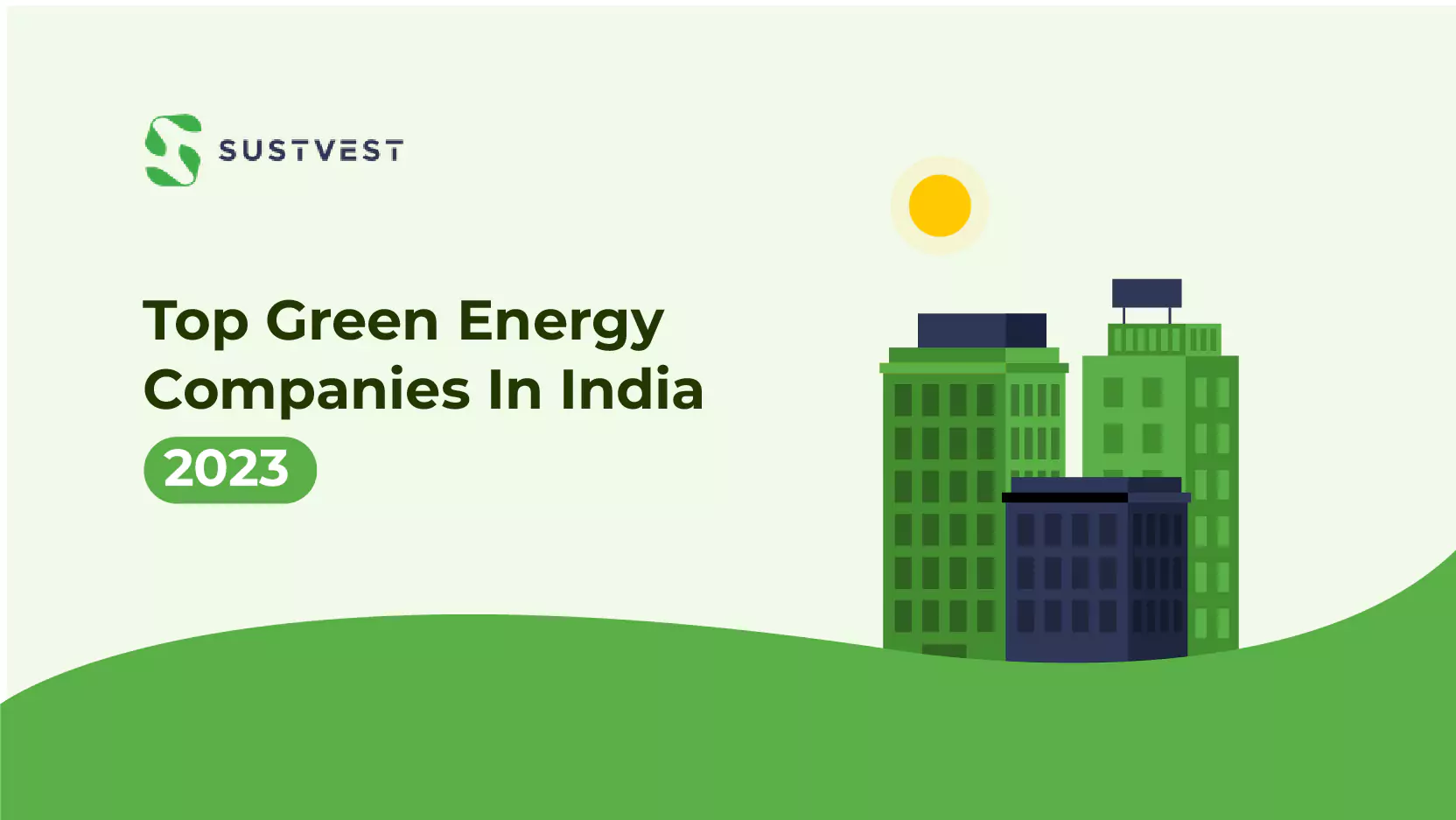 Green Energy and Renewable Energy – What Do They Mean?
You must have heard the terms "green energy" and "renewable energy" a dozen times. Many people use them interchangeably as they think both are the same. However, there is a minor difference between the two. All green energy sources are renewable but not all renewable energy is green.
For example, hydroelectric dams are renewable energy sources but cause environmental degradation as they restrict the flow of oceans. Similarly, burning wood is renewable as you can plant more trees but it causes significant air pollution.
The basic sources of green energy are solar, wind, and heat. There are many green energy companies in India that are working towards reducing carbon dioxide emissions.
Let's take a look at the top 10 green companies and their sustainable impact on India's economy.
Please note that the list is not exhaustive and the rankings are not in particular order. The list is subject to change as there are many companies expanding their operations across the country. Now, let's get started.
Top 10 Green Energy Companies in India
Private players and government entities are investing heavily in sustainable energy. Several big brands know that alternative energy sources are the next big thing after fossil fuels. Here is a list of the top 10 green energy companies in India. They are set to make huge profits in the future.
1. Adani Green Energy Ltd.
Adani Ltd. is one of the biggest green energy companies in India. It has a total project capacity of 20,434 MW. With a big asset base of 2 million, the company is in a position to achieve considerable growth in the future. Plus, multiple solar parks and wind farms are being set up to increase the production capability of renewable energy.
For example, Adani Enterprise Ltd. has entered into a joint venture agreement with Singapore's Kowa Holdings Asia Pte. Ltd for developing the infrastructure for producing green hydrogen, ammonia, and other sustainable energy sources. This will turn out to be a historic agreement in India's green energy sector.
2. Tata Power Renewable Energy Ltd.
A subsidiary of Tata Power, Tata Power Renewable Energy Ltd is one of the largest green energy companies in India. Being a part of the world's biggest business conglomerate, Tata Power is expanding rapidly in the domain of solar and wind energy. The company is spread across all the states of the country.
The total installed capacity of the company is 2619 MW. The DFC( Development Finance Corporation) has approved a financial aid of $425 million for Tata Power to set up a 4.3 GW solar cell in Tamil Nadu.
3. JSW Energy
Another one of the biggest green energy companies in India, JSW has many mega renewable projects lined up in its portfolio. The company has a total production capacity of 4.6 GW from solar, hydro, and thermal. Moreover, it is in talks with several investors to expand its production capacity in the coming months. JSW is growing its commercial operations with plans to open facilities globally. Rest assured, it is one of the best green energy investments in India.
4. Websol Energy System Ltd.
Websol Energy Ltd. is a leading manufacturer of photovoltaic solar cells, panels, and modules. The Websol solar products are used across multiple industries like telecommunications, remote equipment, and more. The company has upgraded its production facility to maximize the potential efficiency of its solar PV cells.
The company has received approval to expand its installed solar capacity by setting up a 550 MW solar cell line.
5. Inox Wind
Inox Wind is one of the best green energy companies in India. They are focused heavily on developing wind turbines and farms. Inox Wind Ltd. is handling various green energy projects in India. They work primarily on 2 business models.
OEM Supplier to wind farm projects
Developing the infrastructure required for wind power projects
They are planning to expand their OM production portfolio by purchasing an additional 51 MW line in Tamil Nadu.
6. Olectra Greentech Ltd.
Olectra Greentech specializes in the manufacturing of electric buses and insulators. It is one of the major green energy companies in India. The company is set to double its e-bus production to 3000 by 2024. Moreover, it has recently won the bid for manufacturing buses for MSRTC( Maharashtra State Road Transport Corporation).
The company offers a range of electric bus models like the eBuzz K9 and the eBuzz 12M. All the buses run on lithium-ion batteries and have different seating capacities to meet the requirements of urban transit systems.
7. Zodiac Energy Ltd.
Zodiac Energy Ltd. is not that popular in this list but that doesn't stop from making it one of the top green energy companies in India. The company has completed 100 MW solar installations. Furthermore, there are additional projects being set up to expand their solar capacity.
In 2020, the company had installed over 5500 rooftop solar panels. Likewise, the stock price of the company is increasing rapidly.
8. Borosil Renewables Ltd
A key player in the list of green energy companies in India. The first solar glass manufacturing company in India, Borosil Renewables is rapidly expanding its production capacity. The company has successfully developed its own indigenous technology to produce solar panels and modules efficiently.
The company is planning to make an entry into the recycling of solar PV modules. The aim is to extract precious materials used in the manufacturing of solar panels at the end of their shelf life.
9. KP Energy Ltd.
A big player in the wind energy sector, KP Energy Pvt Ltd has built a reputation for being one of the top green energy companies in India. It has recently announced the commissioning of a 29.4 MW wind energy project in Gujarat. The company has received several awards including the Business Excellence Award in 2021.
There are several projects lined up like the construction of a 200 MW hybrid project in the state of Gujarat. It has also received accolades in the field of wind engineering excellence.
10. Renew Power Ventures
Renew Power Ventures is one of the upcoming green energy companies in India. It is actively involved in producing wind and solar energy solutions. The company has an operational capacity of 7.7 GW with a total revenue of $662.44 million in the third quarter of 2023.
The company has raised an additional funding of $400 million through issuing green bonds. Moreover, Refinitiv has recognized Renew Power as one of the best ESG-performing companies globally.
To summarize, these are the best green energy companies in India. However, the rankings will keep changing as new players enter the green industry and supportive government policies encourage more brands to expand their production capabilities.
That said, let's check out the frequently asked questions for green energy companies in India in 2023.
FAQs – Green Energy Companies in India
Which is the no. 1 green energy company in India?
There are many renewable energy companies in India. However, Tata Power Renewable Energy Ltd. ranks the highest in the country.
Is it good to invest in green energy?
Yes, absolutely. Climate change is a reality and the world is adopting sustainable energy sources to achieve net zero emissions. These global trends present significant opportunities for investors to earn huge profits in the coming years.
Who is the largest investor in renewable energy?
As per the Bloomberg 2022 report, China is the largest investing country in renewable energy. It is pumping $164 billion into new solar farms and $109 billion in wind energy projects.
Conclusion
Green energy is the buzzword of the 21st century. Several green energy companies in India will expand rapidly in the coming decades. The shift in energy consumption will open up numerous opportunities for consumers and investors alike.
Green energy stocks and alternative investment options will generate huge profits in the future. If you want to enter the growing energy sector, look no further than Susvest for detailed information on the green energy industry in India.
Also Read: Effective Budgeting Techniques: Navigating the Path to Financial Success.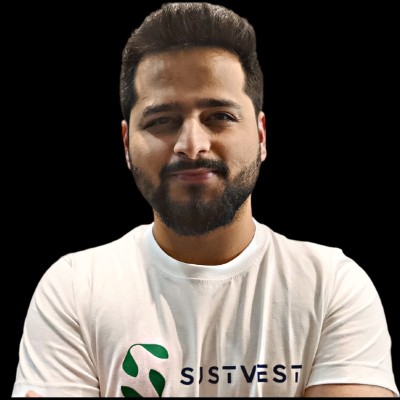 Founder of Sustvest
Hardik completed his B.Tech from BITS Pilani. Keeping the current global scenario, the growth of renewable energy in mind, and people looking for investment opportunities in mind he founded SustVest ( formerly, Solar Grid X ) in 2018. This venture led him to achieve the 'Emerging Fintech Talent of the Year in MENA region ' in October 2019.