Let me ask you this, What would you prefer? Working two jobs or letting your money work for you and adding extra bucks by investing in the best investment plan for monthly income? The latter indeed! Smarter investment choices help in smarter returns.
Fortunately, the investment sector offers a range of low-risk, cost-effective schemes for the long term. In this article, we will share essential investment schemes that can earn you a fixed monthly income. Read on to find out which is the best investment plan for monthly income generation in India.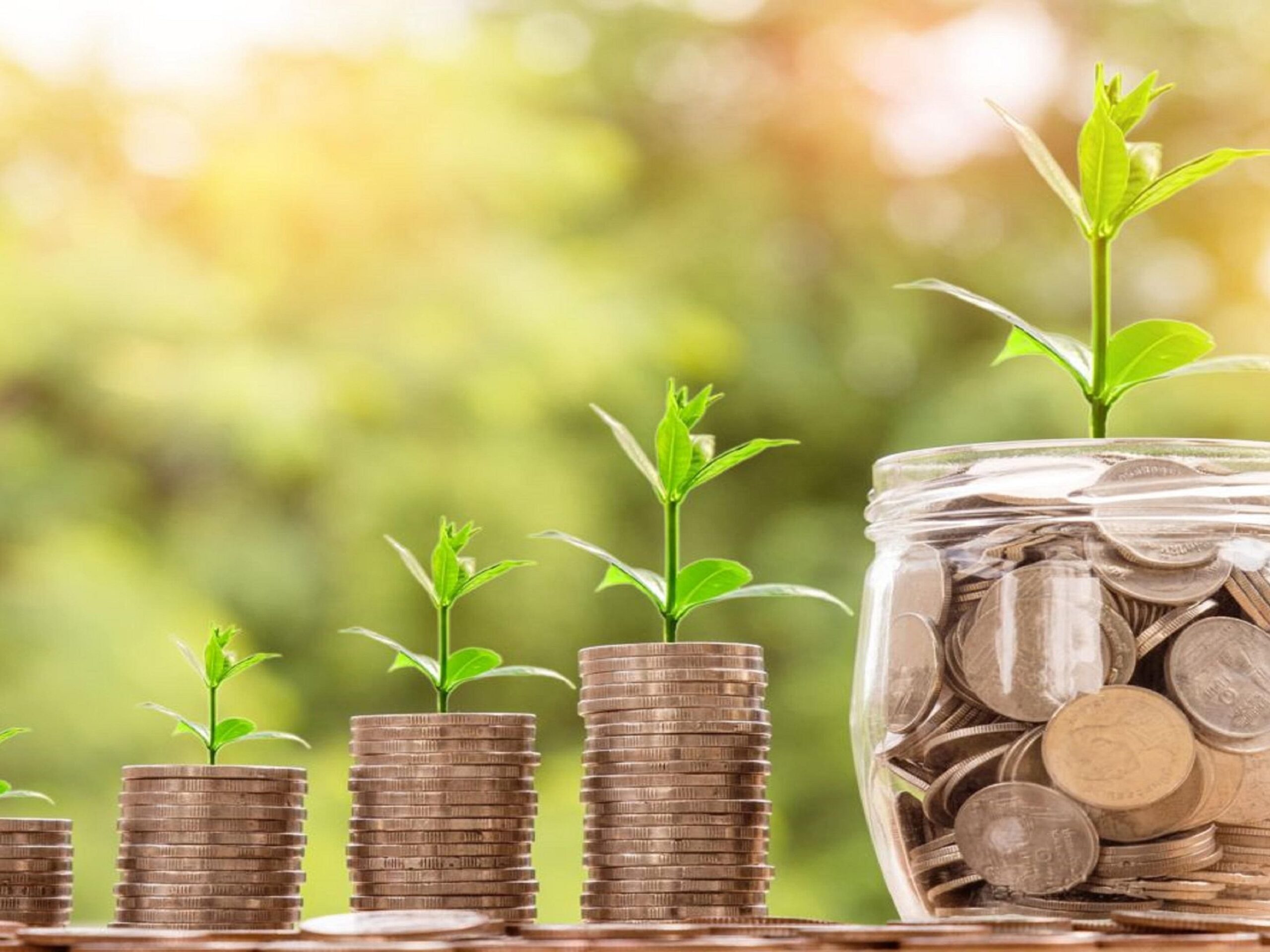 Importance of Investment with Monthly Return Schemes
A monthly fixed income plan from sources other than your job is always a bonus. You can use it for unplanned expenses, planning a trip, paying bills, or even just saving it for the future.
But why stop there? Investing in monthly income-generating schemes can offer even more benefits. We'll explore in this article why investing in these schemes is essential and why you should look for the best investment plan for monthly income.
Most of the schemes come with tax benefits. You can claim a deduction of up to INR 1.5 lakhs under section 80 C of the Income Tax Act for the investments done under those schemes. They are POMIS, Monthly Income Plans, Senior Citizen's Savings Schemes, Government Bonds, etc.
Apart from these, the Indian government has encouraged investments in green energy portfolios like renewable energy assets (solar, wind, hydro) by offering tax benefits and other incentives which make them a guaranteed return investment plan.
Many people earn their livelihoods from their monthly fixed income plan. You can invest in monthly or quarterly paying schemes, depending upon the payout to get a substantial amount.
To Diversify your Investment Portfolio
By investing in multiple schemes you will get returns at various rates. Some might be high, some may be low. But, they will only add to your financial gains.
More Resilient to Market Risks
Having other sources of monthly income makes you less dependent on your primary income source. Even if something like layoffs happens, you will still have some income to fall on to.
How to Choose the Best Investment Plan For Monthly Income?- 8 Best Investment Plan for Monthly Income
The yearly expenses like planning a birthday party, a short trip home, or school fees for kids, all of these and more require financial planning. Irrespective of where you live, these costs are always going to increase at a higher rate than your salary.
So, here are a few schemes where you can plan your investment on the basis of returns and add more bucks to your monthly income.
1. Renewable Energy Asset
Renewable energy assets have become the primary choice of big and small investors. They provide higher and quick returns than other long-term investment plans like POMIS, PPF, etc. They are in the low-risk category and will prove to be an asset.
The options for investment include solar energy projects, hydropower projects, and hydro and wind hybrid projects. These are backed by the government and are executed by green energy-producing companies like Sustvest which provide some of the best investment plan for monthly income generation.
Sustvest aids businesses to switch to clean energy while helping investors earn steady returns. Their asset class includes solar panels, rooftop solar panels, EV charging points set up, floating panels, and more.
You can make a monthly income by investing in any of their assets and earn an average return of 12%, which is paid depending upon your share of investments.
Check out our blog on What Are The Different Solar Energy Finance Options In India here.
2. Post Office Monthly Income Scheme
Post Office Monthly Income Scheme (POMIS), is a scheme that pays out an interest of 7.4% compounded annually. You can start investing with just INR 1,000 to a max of INR 9 lakhs. By investing in this scheme you will receive a monthly income for a tenure of 5 years, starting from the completion of your first month.
POMIS is one of the best investment plan for monthly income generation. It's safe to invest, gives assured monthly returns, and has re-investment and nomination options as well.
3. Mutual Funds with Monthly Income Plans
Mutual funds with monthly fixed income plan are a boon for investors looking for a steady income stream. Mutual funds offer Systematic Withdrawal Plans (SWP). These plans have the option of monthly, quarterly, and annual payouts. By choosing a monthly SWP you will receive the interest monthly. The payout depends on the investment, just like any other mutual fund.
This enables the investors to keep a portion of their money always invested, while they keep earning from it monthly. It is a great option to keep the money coming.
4. Monthly Income Fixed Deposit Schemes
These are largely offered by Banks. While selecting the fixed deposit you are required to choose the monthly payout type of FD. This scheme is beneficial for pensioners and people with large sums of money. As the returns are fixed and given on your FD amount.
They offer features like premature or partial withdrawals and loans against the FD.
5. Dividend Paying Stocks
Dividend-paying stocks are gaining interest from small investors to earn a steady income. There are many companies that share dividends or profits with their shareholders on a regular basis. The receivable amount can be small or big, but as a collective, the ROI on these stocks is higher.
Here are a few company's dividend-paying stocks you might be interested in looking at. Polycab India, Punjab National Bank, Union Bank of India, and Britannia Industries. Investing in these stocks, given the right strategy, can prove to be the best investment plan for monthly income and you can potentially benefit from their long-term growth in the stock market.
6. Government Bonds
Government bonds can be your safest bet to get assured and quick returns. Currently, the interest rate payable on RBI bonds is 7.5%. Other than them, you can invest in municipal bonds, treasury bills, G- Sec Long Term Government Bonds and Sovereign Gold Bonds as well. The interest is paid out every 6th month.
Government Bonds offer low-risk assured returns, and the option to buy and resell bonds in the open market.
7. Corporate Deposits
Corporate deposits are offered by Non-Banking Financial Institutions (NBFC). These are also term deposit plans where you give your money to the company in return for getting interest for a fixed period of time. They differ from a regular FD in terms of paying out higher interest rates.
You can invest from a few months to a few years. Before investing don't forget to look into the portfolio of the company, its rating etc. Here are some examples of corporate deposits FDs.
For tenure of 12 months to 5 years: Bajaj Finserv FD, HDFC Ltd. FD, Shriram Transport Finance FD and Kerala Transport Development Finance Corporation FD.
For tenure of more than 5 years: PNB Housing FD and ICICI Home Finance FD.
8. Senior Citizen Savings Scheme (SCSS)
As the name suggests, this scheme is for giving financial assistance to people above the age of 60 years. The interest payable at 8.2%, is higher than any other scheme. The investment can be started from INR 1000 only. The maximum investment limit is INR 30 lakhs.
One of the most attractive features of this scheme is the quarterly payouts, which can provide a steady stream of income to help meet financial needs which is what makes it a part of our list of best investment plan for monthly income.
This scheme offers quarterly payouts, tax benefits, policy extension of up to 3 years, and premature closure.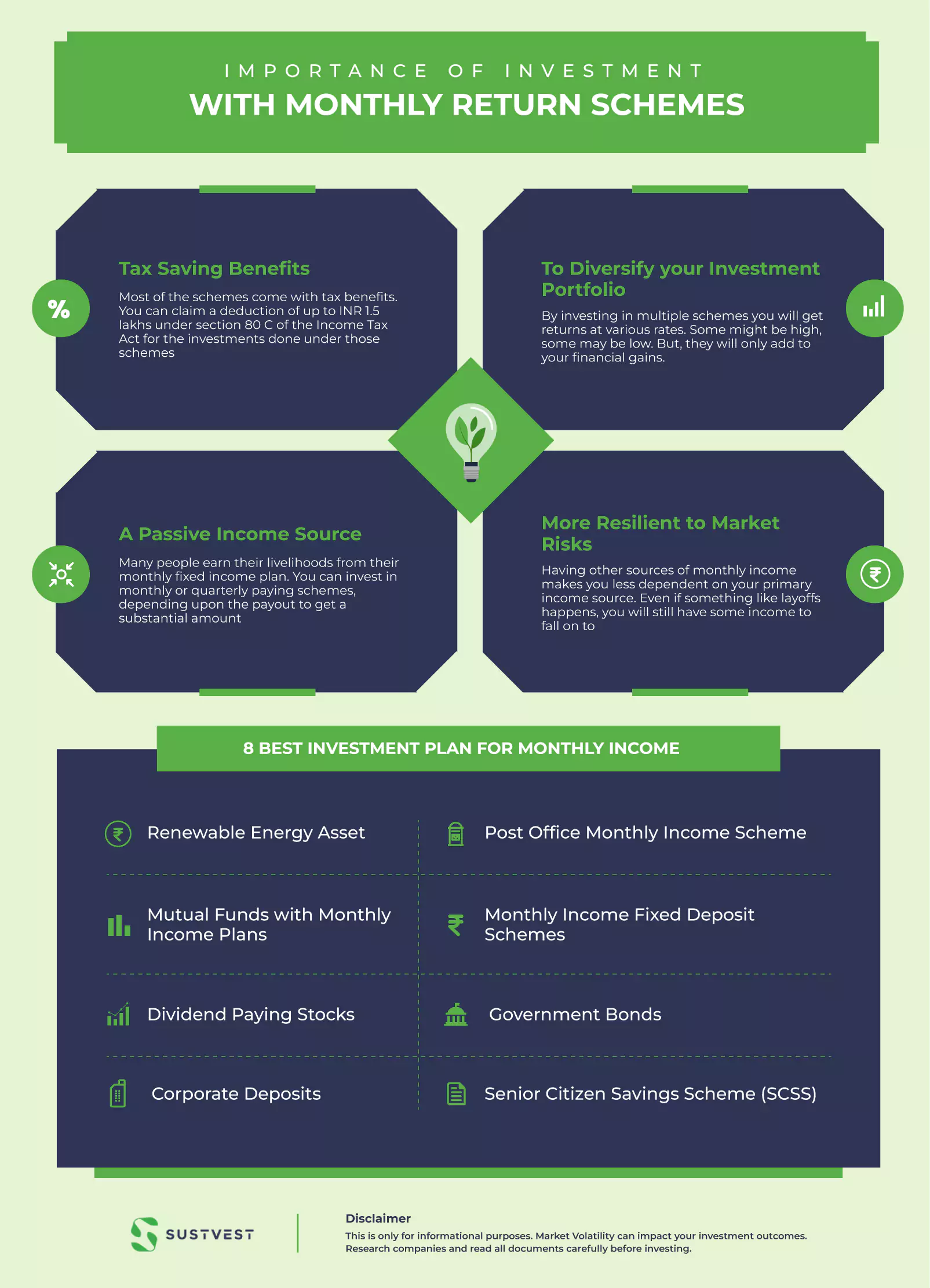 FAQs: Best Investment Plan for Monthly Income in India
What are some of the best guaranteed return investment plan in India?
There are many options that may be considered the best investment plan for monthly income in India. It is imperative to choose the one that caters to your financial needs and goals. Some of these plans are:
Renewable energy assets like solar energy
Monthly annuity plans
Senior citizen savings scheme
Post office monthly scheme
Corporate deposits
How can you avail a monthly fixed income plan by investing in renewable energy assets?
Investing in renewable energy assets can be the best investment plan for monthly income. Making an investment in renewable energy assets has never been easier.
Currently, there is a steady growth that has been observed in solar energy project investments.
Companies such as SustVest have many ongoing and upcoming solar projects that an investor can choose from, and avail passive monthly fixed income from their investments.
To learn more about, 'How Can I Invest In Solar Energy?' click here.
Conclusion
It's important to have other income sources to sustain in life. Fortunately, the growing Indian economy has made room for many guaranteed return investment plan to choose from the number the best investment plan for monthly income available in India.
We hope that the above information will help you filter out the most suitable options to increase your monthly income.
To invest in the renewable energy assets of Sustvest and become its shareholder without a hefty investment click here!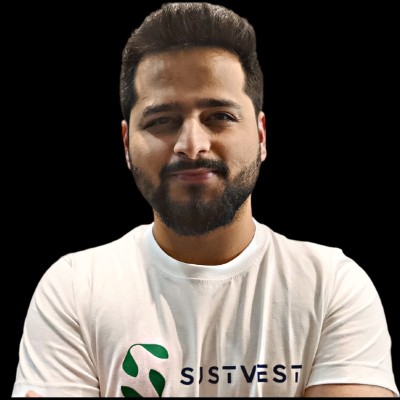 Founder of Sustvest
Hardik completed his B.Tech from BITS Pilani. Keeping the current global scenario, the growth of renewable energy in mind, and people looking for investment opportunities in mind he founded SustVest ( formerly, Solar Grid X ) in 2018. This venture led him to achieve the 'Emerging Fintech Talent of the Year in MENA region ' in October 2019.