The demand for solar energy is at an all-time high. Supportive government policies, tax exemptions, and a bevy of high-ticket projects are set to transform the renewable industry in India. If you are planning to enter the solar market, then you should know how to start a solar panel business in India.
In this article, we will discuss all the important details that one should keep in mind before entering the solar industry. This will include all the details about setting up a solar panel manufacturing facility, business ideas, and legal requirements.
Let's start with the top business ideas that are in demand for the green energy sector.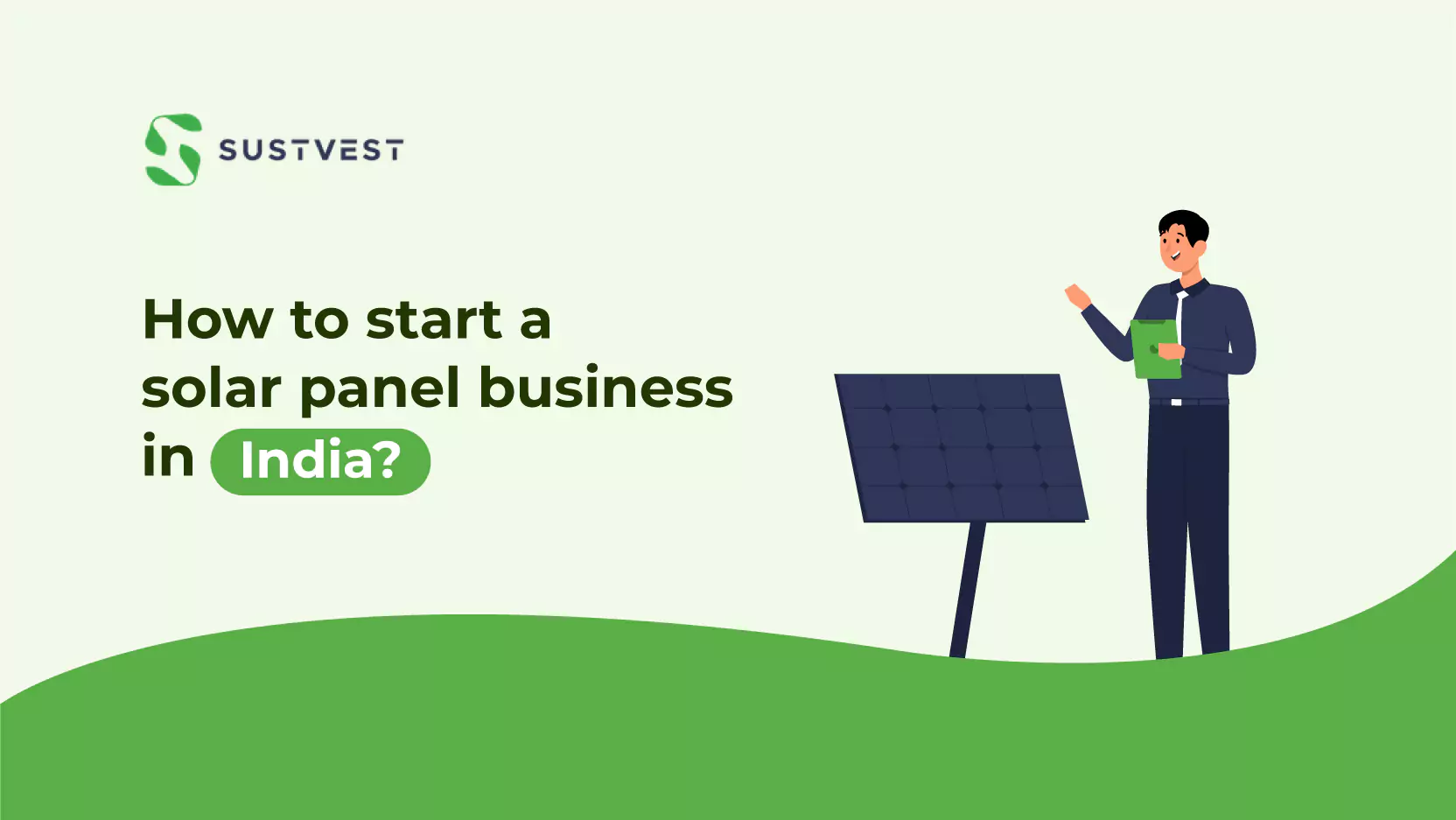 Top 5 Solar Energy Business Ideas
You have made a decision to start a full-scale solar business in India. However, bringing things to reality will take time and dedication. The first step is to determine a solid business plan. Working towards your goal will become easy if you have a vision in your mind. Take a look at the best business ideas that will remain profitable in the near future.
1. Solar Manufacturer
Wondering how to start a solar panel business? No problem, we recommend becoming a solar manufacturer. However, this will need huge investment as you have to set up a factory and machines, hire labor, and get raw materials for the final product.
An easy and alternative way would be to become an OEM. Original Equipment Manufacturing is a process where you outsource the production to another company. You can tie up with a specialized company to build the product under your brand name. You can then sell the solar panels without bearing the burden of manufacturing.
2. Start A Solar Installation Company
You are thinking about how to start a solar panel business without building anything. We totally get it. You want to avoid manufacturing, so start your own solar installation company and provide customized plans to your customers. Once they are onboard, find vendors for offering the products.
You can provide complete installation services for different projects. Please note that you need to have advanced solar knowledge and hire the right team to offer specialized services to your clients.
This is the best answer to how to start solar business without heavy investments.
3. Solar Distributor/Dealer
Do you know how to start a solar panel business and sell batteries, chargers, and panels? Become a highly qualified dealer. Seek out companies that manufacture various solar products like batteries, chargers, water pumps, fans, solar cables, wires, and MC4 connectors. Partner with them to procure the products at a discounted rate.
A lot of big brands have a huge distributor network and to become their dealer, you need to pay a franchisee fee to get their products in bulk. You also need a godown to keep those products and resell them at your price.
On the other hand, small manufacturers do not have any franchisee fees but neither the brand nor the product is popular so you have to struggle a lot to sell their products. However, the leads are genuine and you can build your own network with small brands.
Keep in mind that whichever brand you choose, check their manufacturing process, product quality, and the company's vision so you can make a name for yourself in the industry.
4. Become A Solar Reseller
How to start a solar panel business? Let me make it more easy for you. Skip the distributor network and become a reseller. A solar reseller is not tied to a single brand. While distributors have to obey a particular brand, resellers can sell as many products as they like.
Pro Tip: Don't just sell primary products like inverters and batteries. Add secondary products like wires, cables, and connectors that are easy to procure and sell at a fast rate.
5. Offer Solar Maintenance or Repair Service
Now before questioning how to start a solar panel business, try to answer this- what do you do when your ceiling fan stops working or your bulb goes off? You call the local electrician. Similarly, solar products also have a shelf life. There can be defects and the products will stop working after the warranty period is over.
You can start a solar repair service or recycle old solar panels in your locality. This will be in huge demand in the future.
Now, that you know the type of business you want to start, let's begin with understanding the steps on how to start a solar panel business in India.
How to Start A Solar Panel Business- A Step-By-Step Guide
You have already chosen the type of business. Let's get to the bottom of How to start a solar panel business in a detailed way.
Step 1: Chalk Out A Business Plan
All businesses require money to operate successfully. During the initial stages, you need to arrange the funds yourself and set your business at a minimum level before you approach investors to fund your idea. Apply for loans from financial institutions like private and public banks, NBFCs, Micro and Small Finance banks, and regional rural banks. These institutions offer customized loan schemes with low-interest rates for entrepreneurs.
Step 2: Market Research
How to start a solar panel business and see if there is any product-market fit? Do your homework. Market research includes assessing the details of every aspect of your business. Check your competitors, and analyze the government incentives and tax exemptions.
Understand the demand for your product, outline your goals, target audience, and marketing strategies.
Step 3: Legal Formalities
A company has to be registered to start its operations. As per the Companies Act, 2013, a business needs to register in the following ways.
Limited Liability Partnership
Partnership
One-person company or sole proprietorship
Public Company
Private Company
Don't forget to get relevant approvals and licenses from government authorities and state agencies. You need a certificate from the Ministry of New and Renewable Energy to start your solar panel business.
The important documents that are required to successfully register your company are listed below:
Bank Account Number
Pan card and registered office proof
Adhaar Card
Digital Signature Certificate
Memorandum of Association and Articles of Association
Director Identification Number
Certificate of Commencement
Shop establishment license
TIN and Sales Tax information
Director's consent as affidavit
Step 4: Stay Updated on the latest Government Schemes
There are many state and central government laws that you should consider before getting to know how to start a solar panel business. Additionally, state agencies keep coming up with subsidies and incentives that will benefit the business with faster processing times in various complicated matters. Network with the relevant authorities as it will help you in the following ways.
Choosing the appropriate location and connectivity
Setting up the factory
Sourcing Raw materials
Maintenance of machines and other pieces of equipment
Step 5: Hiring the Right Team
Your business will depend entirely on your team. It's best to select people who are highly competent and have the necessary technical skills to develop the business. Customer satisfaction and job efficiency will help you get the desired results you want in the long term.
To sum up, you need to clearly analyze all the aspects of your business and the question – How to start a solar panel business in India?
Now, let's take a look at the frequently asked questions of how to start a solar panel business.
FAQs- How to Start a Solar Panel Business
Is the solar panel business profitable in India?
The future belongs to the solar industry. Solar power plants have low operating costs and profit margins of 20-25%. The solar industry will offer immense income opportunities for entrepreneurs in the coming years.
How much investment is required to start a solar panel business?
If you want to start a solar manufacturing business, then you will need an initial investment of around 5-10 lakhs to set up your business.
How much does an acre solar farm cost in India?
A solar farm with a minimum power output of 5 MW requires at least 25-30 acres of land. The cost of an acre of land in India is approx 5 lakhs. The total cost of investment will come anywhere from around 80 lakhs to 1 crore.
Is rooftop solar profitable?
Rooftop solar is profitable because the cost of installation is coming down and the government is offering several incentives and subsidies to encourage people to set up solar systems.
Conclusion
To conclude, how to start a solar panel business is no longer difficult as it was in the past. There are plenty of opportunities to expand your business in the right direction. There is huge demand for solar energy in agricultural and industrial sectors and you will be able to set up a profitable business with the right assistance.
Do you have an interest in the solar energy sector, contact Sustvest for detailed information today.
Also Read: Investing in Solar Vs. Investing in Bank: Which is the Better Option?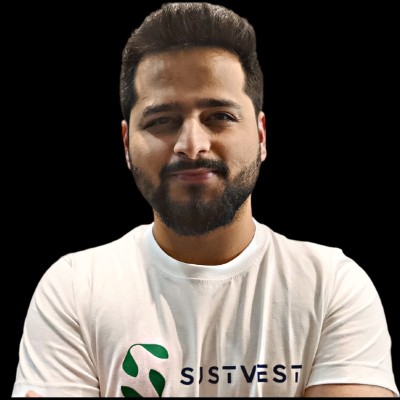 Founder of Sustvest
Hardik completed his B.Tech from BITS Pilani. Keeping the current global scenario, the growth of renewable energy in mind, and people looking for investment opportunities in mind he founded SustVest ( formerly, Solar Grid X ) in 2018. This venture led him to achieve the 'Emerging Fintech Talent of the Year in MENA region ' in October 2019.