Rule number one of investing is – to diversify. After COVID, many of you realized how dangerous it is for your personal finances to invest in a single channel. Be it real estate or the stock market. If they drown, be ready to say goodbye to that hard-earned money.
To some extent, investing in startups is the same as investing in stocks. You see potential in a company and let it grow to enjoy decent returns. It's evident that investing in a startup is highly risky, but choosing a promising one can make you wealthy.
To be aware of investing in a startup scenario here, we have listed five benefits of investing in startups.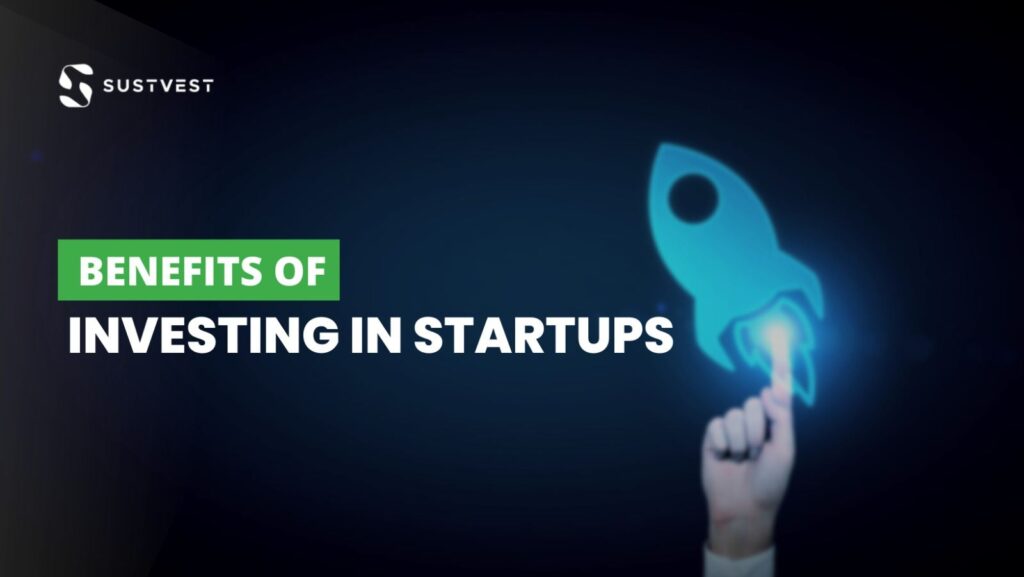 5 Benefits of Investing in Startups
Drive Economic Growth
Startups flourishing in a country with the third largest consumer market, like India, can impact the economy significantly. Not only do they generate profit, but they also create jobs, attract foreign investment, and contribute to the upward growth of GDP.
India boasts of having the highest demographic dividend, yet its inability to curb the unemployment rate is all over the news. But here's something interesting – over 77,000 startups that have been recognized by the Department for Promotion of Industry and Internal Trade (DPIIT) have already created 750,000 jobs.
Startups have attracted both FDI and FII to India. Many foreign-based companies are expanding their businesses and looking to outsource their operations by investing in startups. For instance, Accenture has invested 1.35 million dollars in startups in 2022. Allowing startups to thrive can have a positive impact on both the economy and people.
Early Investing
Investing in a startup at an early stage requires a lot of courage and belief in the product and the founder's vision. Even then, you can't ignore the risk factor, these risks can often translate into rewards as the startup progresses and realizes its full potential during the development stages.
The first benefit of investing in a startup at an early stage is, it allows you to actively participate in crucial decision-making processes that can accelerate the startup's growth. Your input can help shape the direction of the startup, converting potential into profits.
Second, investing in the early phase is often more cost-effective compared to entering during a growth phase when competition is at its peak. You can secure a larger stake in the company at a lower cost, potentially doubling your returns in the long run.
Third, and finally, the most fascinating benefit of investing in a startup in its early stages is profit. A promising startup can grow exponentially, and so will your investment.
High Return
The well-known rule of investing is the higher the risk, the higher the returns, which is especially true when investing in a startup. From celebrities to venture capitalists, they have made millions from supporting an idea they believe in. For instance, Katrina Kaif and Alia Bhatt have multiplied their returns by 10 times by investing in Nykaa.
A company that is established today was once a startup. Chronically, today's startups can prosper into successful businesses. Therefore, investing in startups involves calculated risk, patience, and a brilliant idea that solves the problem.
Government Schemes and Policies
The government has left no stone unturned in its efforts to foster startups, by offering measures such as interest-free loans, tax rebates, legal support, and subsidies through a plethora of ongoing schemes and policies.
The government firmly believes that investing in startups is investing in intangible returns such as economic growth, improved employment rates, GDP growth, and profitability. It is no surprise that India has emerged as a nation with 100 unicorns, showing how these investments provide much-needed support in the startup ecosystem.
So by investing in a startup, you end up paying even less than the actual cost. The below facts from startupindia.gov.in will paint a clear picture in your mind and motivate you to invest in a startup.
Due to government aid, the startup has gained funding worth Rs. 960 crore.
The central government's schemes have benefited more than 4000 startups.
The government intends to provide a total of 10,000 crores of funds by March 2025.
Passionate and Innovative Team and Founders
Some startups focus on making profits, while others focus on solving a problem or addressing a need in society. When the founders of a startup are passionate about making a positive change, they are more likely to succeed in the long term.
As an investor, if you support the founder's vision and are invested in their idea, you can help align their passion with your investment and fuel their success. By investing in startups that align with your values and goals, you can make an invaluable contribution while potentially earning a return on your investment.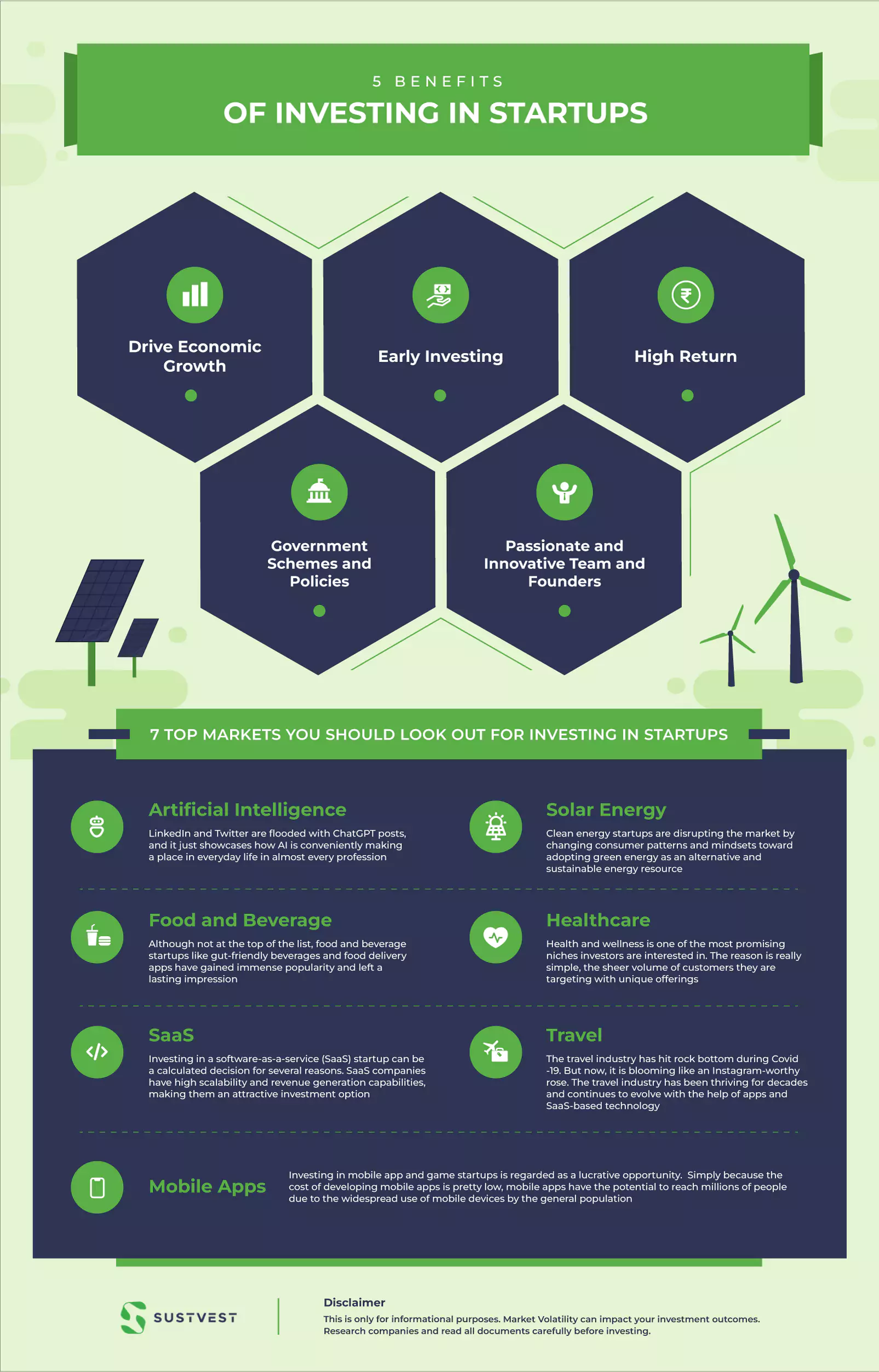 7 Top Markets You Should Look Out for Investing in Startups
If you're considering investing in startups, these are the top seven markets you should keep an eye on.
AI
Solar Energy
Food and Beverages
Health Care
SaaS
Travel
Mobile Application
Artificial Intelligence
LinkedIn and Twitter are flooded with ChatGPT posts, and it just showcases how AI is conveniently making a place in everyday life in almost every profession.
AI writing and image tools are just the tip of the iceberg. AI's advancements in the medical industry are going to be groundbreaking in terms of innovation and diagnostics backed by data.
For instance, for cancer treatments, AI will be beneficial in organizing and interpreting test analysis across departments like radiology and pathology. This will help doctors make informed decisions.
We talked about potential, and now let the facts speak for themselves to show how financially viable it is to invest in AI startups.
Globally, there has been a 115% increase in investment in AI companies over the past three years. Specifically, in 2021, the investment reached $77.5 billion, which is more than double the $36 billion investment in 2020.
Solar Energy
Clean energy startups are disrupting the market by changing consumer patterns and mindsets toward adopting green energy as an alternative and sustainable energy resource.
India has set an ambitious target of achieving zero carbon emissions by 2070. With solar energy leading the way, the Asian Development Bank has also pledged $500 million in financing for the deployment of rooftop solar systems in India. resulting in a surge of investments in solar energy startups.
We all know how it ends up, investors will be fighting for even smaller investing opportunities, such as higher prices. One of the advantages of energy startups is that they face fewer regulations and receive more financial support from the government compared to other tech startups, allowing for faster processes.
Not just India, but many countries around the world are also relying on solar energy to reduce their carbon emissions. Investing in startups that expand solar energy accessibility and affordability is a goldmine for investors.
For example, Susvest is a startup that stands out. as it offers the opportunity to invest in a variety of solar projects. The best part is that you don't have to be an angel investor or venture capitalist to invest. You can start with as little as Rs 5000, and earn up to 15% annual returns, beating fixed deposits and some mutual fund returns.
To learn more about how to invest in solar energy, read out blog How to Make A Solar Investment In India here.
Food and Beverage
Although not at the top of the list, food and beverage startups like gut-friendly beverages and food delivery apps have gained immense popularity and left a lasting impression. Overall, investing in food startups can offer significant benefits for investors seeking long-term growth potential.
Healthcare
Health and wellness is one of the most promising niches investors are interested in. The reason is really simple, the sheer volume of customers they are targeting with unique offerings. From healthcare products, apps for fitness, mental health, women's health, and personal care, to pharmaceutical products, they address root problems and promote overall well-being.
It may come as a surprise, but healthcare startups currently make up around 8.9% of all active startups worldwide. In India alone, there are over 7,000 health-related startups. The COVID-19 pandemic has further accelerated the growth of healthcare startups by making them more efficient in the absence of access to hospitals and clinics.
If you're considering investing in startups, healthcare could be a candidate due to its ability to solve real-world problems and its vast audience. With this in mind, you can expect your returns to grow steadily over time.
SaaS
Investing in a software-as-a-service (SaaS) startup can be a calculated decision for several reasons. SaaS companies have high scalability and revenue generation capabilities, making them an attractive investment option. They also have lower costs associated with acquiring and retaining clients due to their cloud-based services.
While it's true that 90% of SaaS startups fail, the remaining 10% can generate substantial returns for investors. Additionally, the growth potential of the SaaS market is immense, with the market currently expanding at a rate of 18% each year. This indicates that SaaS-based startups can offer a promising investment opportunity for investors seeking long-term growth potential.
Travel
The travel industry has hit rock bottom during Covid -19. But now, it is blooming like an Instagram-worthy rose. The travel industry has been thriving for decades and continues to evolve with the help of apps and SaaS-based technology. These startups have leveraged technology to offer personalized and efficient travel experiences, creating higher customer loyalty, retention rates, and ultimately, revenue.
Investing in a startup that caters to the travel industry can also add diversification to your portfolio by offering a steady return.
Mobile Apps
Investing in mobile app and game startups is regarded as a lucrative opportunity. Simply because the cost of developing mobile apps is pretty low, mobile apps have the potential to reach millions of people due to the widespread use of mobile devices by the general population. And at last, there are multiple revenue generation streams, such as subscription-based and purchase based.
Moreover, the increasing popularity of mobile devices and internet usage indicates that the demand for mobile apps and games will continue to grow in the foreseeable future. This makes investing in mobile app startups really worthwhile.
For some of the best investment plans, check out our blog 'What is the Best Investment Plan In India In 2023' here.
FAQs: The Benefits of Investing in Startups
Which markets should you consider when investing in startups?
While investing in startups can be risky, there are always some that are more promising than the rest. Some of them are:
Artificial Intelligence
Healthcare
SaaS
Travel
Renewable Energy
Food and Beverages
Why invest in startups now?
The Indian government is promoting the growth of startups with a lot of incentives and policies. A few other reasons to invest in startups are:
Startups will provide economic growth and generate employment opportunities in India.
Investing in promising startups starts with a relatively low amount and ends up generating high returns.
Investing in startups helps diversify your investments.
Investing in a startup enables you to collaborate with dynamic and passionate entrepreneurs.
Take Away
Yes, investing in startups can give you fantastic returns. But you have to chew some hard rock, as 9 out of 10 startups don't make it till the end. Therefore, you must be certain about the founders, philosophy, working regime, and market gap. Ask yourself if this company is solving a problem. What kind of scope do their products have in the future? Is the industry they belong to growing?
Well, if you are still skeptical, we will suggest Sustvest. This innovative alternative investment platform lets you invest from Rs. 5,000 to Rs. 25 lakhs in solar projects.
Every time someone pays their solar bill at your project location, you receive a portion of the payment. If we talk about the returns, you are earning anywhere between 10% and 15% annually. On that note, let the sun work for you to create a sustainable future and a solid passive income.
Reach out to us about investing in solar projects that give you consistent investment returns.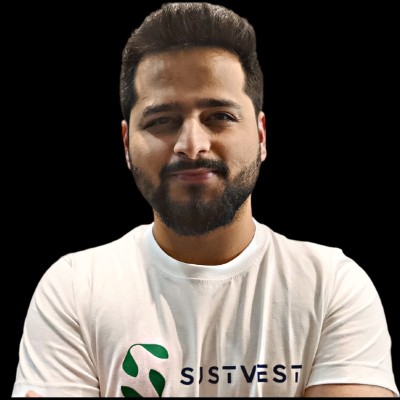 Founder of Sustvest
Hardik completed his B.Tech from BITS Pilani. Keeping the current global scenario, the growth of renewable energy in mind, and people looking for investment opportunities in mind he founded SustVest ( formerly, Solar Grid X ) in 2018. This venture led him to achieve the 'Emerging Fintech Talent of the Year in MENA region ' in October 2019.