Ever felt that punch-in-the-gut feeling when you think about the cash you need to kick-start your business? Guess what? You're not in this hustle alone.
We've got the golden ticket you're looking for—a Start Up Business Loan by Indian Government Schemes. Forget hunting for investors or scraping together your savings.
The Indian government has rolled out some mind-blowing loan schemes just for entrepreneurs like you. We're talking low interest rates, speedy approvals, and the kind of financial backing that can turn your small idea into the next big thing. So, why wait?
Let's dive into the nitty-gritty of these game-changing loans and get your business off the ground. The time for dreaming is over; let's start doing it.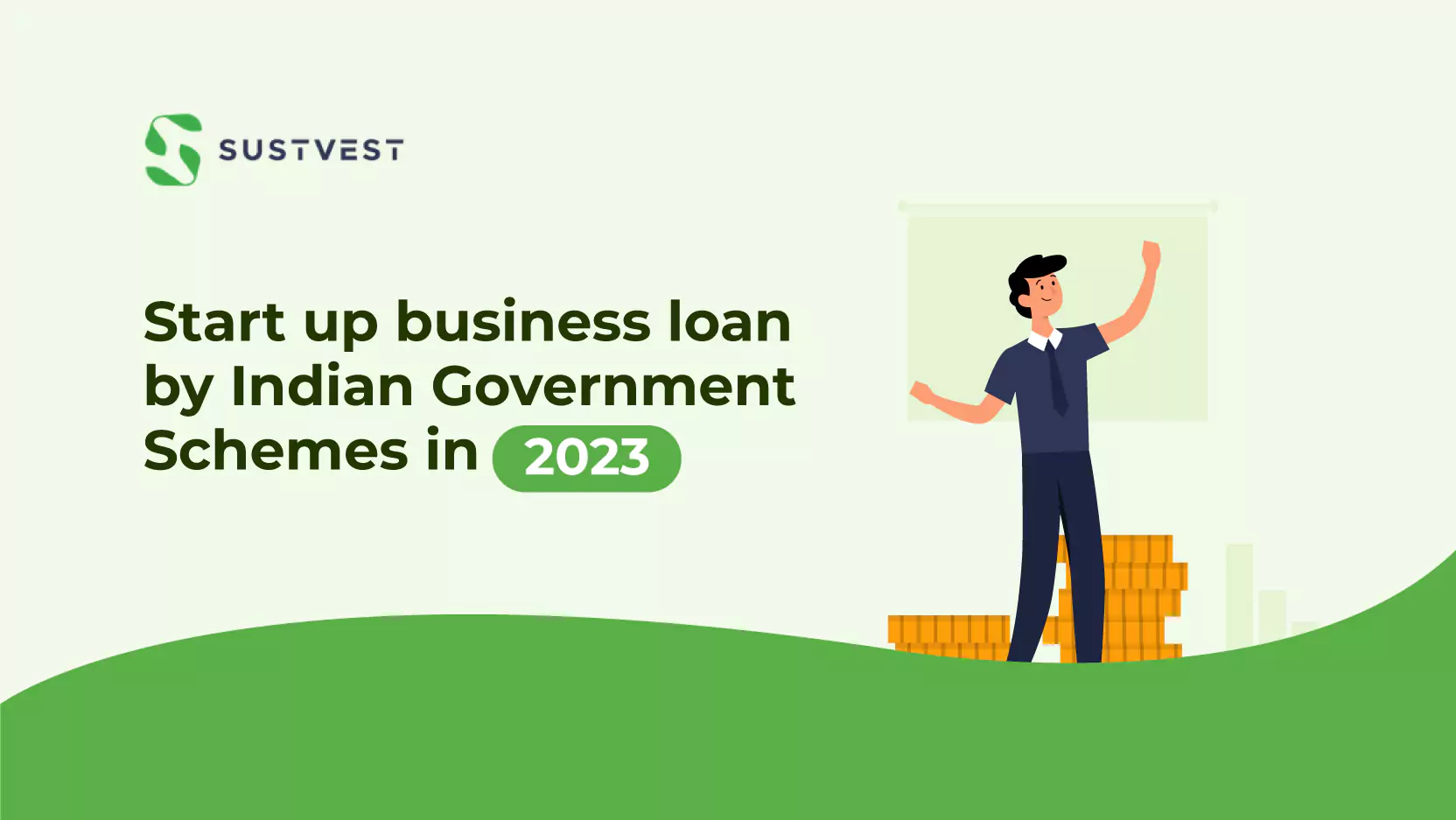 About Government Business Loan
Around 40 million small and medium-sized businesses operate in India. These businesses are called MSMEs. These businesses can be either organised or unorganised.
MSMEs are crucial because they create jobs and contribute to 40% of India's total economy. They help tackle important national issues like poverty, unemployment, and regional inequalities.
To support these businesses, the government has launched various loan programs. Business owners of MSMEs can choose the program that suits them best to get a loan and strengthen their businesses and the overall economy.
These government business loans aim to help MSMEs grow and address important social and economic challenges.
Interested in greener options? Explore What Are The Different Solar Energy Finance Options In India to see how you can contribute to a cleaner future.
Top Government Business Loan
The Indian government had several schemes and initiatives to provide financial assistance and support to start-up businesses. Here are some of the notable government subsidy loans for businesses offered by the Indian government:
Pradhan Mantri MUDRA Yojana (PMMY)
MSME Loan Scheme
Credit Guarantee Fund Scheme
National Small Industries Corporation Subsidy
Stand Up India
SIDBI Loan
Credit Link Capital Subsidy Scheme
Udyogini
1. Pradhan Mantri MUDRA Yojana (PMMY)
MUDRA, which stands for Micro Units Development and Refinance Agency Ltd., offers startup business loans in India. It helps banks and NBFCs provide loans up to Rs. 10 lakh to small businesses.
MUDRA loans are great because they don't require collateral, have reasonable interest rates, and offer flexible repayment options.
You won't face processing fees or prepayment charges when you close the loan. These loans are available to various types of businesses, including those in trade, services, and women-led enterprises.
MUDRA loans support small businesses, making it easier for them to grow and succeed. It offers three categories of loans based on the funding needs of the businesses.
Shishu: This category provides loans of up to Rs. 50,000 to budding entrepreneurs and very small enterprises. These loans are typically suited for individuals in the early stages of their business journey.
Kishore: Businesses seeking larger funding can apply for Kishore loans from Rs. 50,000 to Rs. 5 lakhs. This category caters to enterprises that need moderate capital infusion for expansion or other purposes.
Tarun: For larger funding requirements, the Tarun category extends loans from Rs. 5 lakhs to Rs. 10 lakhs. It accommodates more established startups and small businesses seeking substantial capital for growth.
Again, PMMY makes it easier for startups and small businesses to get the financing they need to start or grow their businesses by offering these loans without collateral.
2. MSME Loan Scheme
The Central Government Loan for Entrepreneurs in India, known as the MSME Loan Scheme, is a fantastic initiative.
You can acquire a Rs. 1 crore loan for a new or existing business. What's impressive is that it only takes 8-12 days for loan processing, and you'll know if your application is approved or not in just 59 minutes!
Here's more good news: the interest rate for this loan is only 8%, making it very affordable. Plus, women entrepreneurs get a special benefit with a 3% reservation under this scheme.
So, if you're looking for quick and accessible funding to boost your business, this government-backed program is worth exploring.
Want to diversify your revenue stream? Learn How To Invest In Alternative Investment Funds In India To Boost Your Revenue Stream.
3. Credit Guarantee Fund Scheme
The Credit Guarantee Fund Scheme for Micro and Small Enterprises (CGTMSE) promotes lending to micro and small enterprises (MSEs) by providing credit guarantees to banks and financial institutions.
Under this scheme, MSEs, including startups, can avail collateral-free loans up to Rs. 2 crore.
CGTMSE aims to mitigate the risk for lenders, encouraging them to extend financial assistance to MSEs that may lack adequate collateral.
This helps startups and small businesses secure the necessary funding for their growth and expansion without the burden of providing assets as security.
The guarantee cover provided by CGTMSE ranges from 50% to 85% of the loan amount, reducing the default risk for lenders and making it easier for MSEs to access credit.
It has significantly contributed to fostering entrepreneurship and supporting the financial needs of small businesses across India.
4. National Small Industries Corporation Subsidy
The NSIC, a government enterprise for MSMEs, supports their growth by providing services like financing, technology, and market support. It's ISO-certified and helps small businesses in many ways.
One great thing is that it gives them access to bid on projects without needing to pay security deposits. NSIC has two key programs:
Marketing Support Scheme: This program helps businesses thrive by creating plans like Consortia and Tender Marketing. In today's competitive economy, MSMEs need such assistance to grow successfully.
Credit Support Scheme: NSIC offers financial support to MSMEs through collaborations with banks. This money can be used for buying raw materials, marketing efforts, and general financing.
These initiatives help MSMEs strengthen their businesses and contribute more to the economy.
5. Stand Up India
Stand-Up India is specifically designed to promote entrepreneurship among marginalised sections of society, including women and individuals from scheduled castes and tribes (SC/ST).
This scheme facilitates access to loans for setting up or expanding businesses. Eligible beneficiaries can obtain loans ranging from Rs. 10 lakh to Rs. 1 crore, enabling them to embark on entrepreneurial ventures.
The scheme aims to empower these underrepresented groups by offering financial support and encouraging them to become self-reliant business owners.
By providing access to credit and financial resources, Stand-Up India contributes to economic growth, job creation, and the overall development of historically disadvantaged communities.
This, in turn, promotes inclusive and sustainable economic progress in India
6. SIDBI Loan
SIDBI, or Small Industries Development Bank of India, is among the oldest government institutions providing business loans. It focuses on aiding small and medium-sized enterprises (MSMEs) in dire need of funds.
SIDBI directly lends money and also offers indirect loan schemes to NBFCs and SFBs. Specifically, they offer Rs 10 lakhs to 25 crores loans with 10-year repayment durations. Interestingly, SIDBI offers Rs 1 crore loans without security.
This support helps MSMEs thrive and grow without the burden of high collateral requirements.
7. Credit Link Capital Subsidy Scheme
The CLCSS program helps small businesses in India upgrade their technology, which can impact how they do things like making products, advertising, and managing their supply chains.
The government wants to make it cheaper for these businesses to create things and provide services. This helps them compete with others in India and around the world. The Ministry for Small-Scale Industries runs this program.
If a business qualifies, it can get a 15% subsidy (which is like a discount) on the money they spend to upgrade. But the most they can get as a discount is Rs. 15 lakhs.
This program is open to different types of businesses, like sole proprietors, partnerships, and corporations.
8. Udyogini
The Udyogini program, which means "women empowerment," is a scheme in India designed to help women start their businesses.
The Women Development Corporation runs it on behalf of the Indian Government. Women can get cash assistance, up to Rs. 15,00,000, to kick-start their business ideas.
To qualify, women must be between 18 and 55 years old, and their family's yearly income shouldn't exceed Rs. 15,00,000, except for physically disabled or widowed women who have no income restrictions.
The best part is there are no processing fees or collateral needed for the loan.
Women need to provide various documents like photos, birth certificates, and income proof. There are 88 different types of businesses women can start with these loans.
FAQs
What is the MSME subsidy scheme 2023?
The MSME subsidy scheme 2023 is a government initiative aimed at providing financial support and incentives to Micro, Small, and Medium Enterprises (MSMEs). It offers subsidies on various aspects such as technology adoption, skill development, and market expansion to boost the growth of these businesses.
How can I apply for a startup business loan under Indian Government Schemes?
To apply for a startup business loan under Indian Government Schemes, you typically need to visit the official website of the relevant scheme or approach a participating bank or financial institution. The application process may involve submitting a detailed business plan, financial documents, and meeting specific eligibility criteria outlined by the scheme.
What is the loan limit for startups in India?
Startup loan limits in India vary by government scheme and business type. However, through various government schemes, entrepreneurs can often borrow between INR 10 lakh to INR 5 crore, depending on their stage and needs.
What is the Modi loan scheme for small businesses?
The Modi financing scheme for small enterprises is based on India's "Pradhan Mantri Mudra Yojana (PMMY)," but it's not just for startups. PMMY lends to startups and other small and micro businesses to meet their needs. The loans are Shishu, Kishore, and Tarun, with varied loan limitations for small enterprises.
Conclusion
Hey, dreamer, you're not alone! The Indian government is rooting for you, offering a myriad of loan schemes to turn your entrepreneurial vision into a thriving business.
These aren't just loans; they're catalysts for innovation, job creation, and economic growth. From the aspiring youth to the seasoned professional, these schemes are tailored for everyone.
Thinking of going green with your business? Don't forget to read Tax Incentives for Renewable Energy in India: A Guide for Businesses.
Eager to make your investments work for the planet? Discover how SustVest can multiply your returns while you contribute to a cleaner, greener future.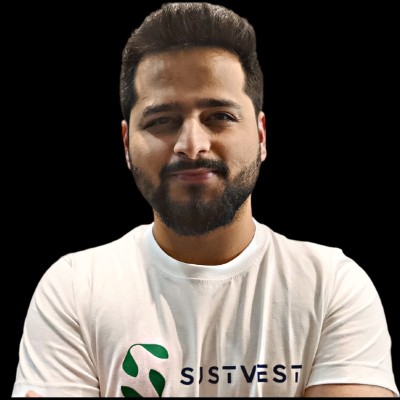 Founder of Sustvest
Hardik completed his B.Tech from BITS Pilani. Keeping the current global scenario, the growth of renewable energy in mind, and people looking for investment opportunities in mind he founded SustVest ( formerly, Solar Grid X ) in 2018. This venture led him to achieve the 'Emerging Fintech Talent of the Year in MENA region ' in October 2019.