The growth of small businesses is pivotal for a strong economical foundation of a country. Look closely, the local industry affects common life by increasing consumerism, employment, and the surrounding ecology. This is why investment in sustainability in small caps is important in the current days.
They are responsible for implementing ESG goals at the roots of industrial operations. Generally, the small caps have been ignored for their impact on society in the past. Thankfully today, that's not the case!
The government has created sustainability guidelines under which every company, big or small, has to comply with the standards of ESG. As the investors are now more aware of sustainable investing they understand, "The Importance Of Investment In Sustainability in Small Caps".
Small and Medium Enterprises (SMEs) are the building units of the Indian economy. Currently, India has close to 48 million SMEs, making it the home of the world's second-largest small-scale industry sector after China.
Let's discuss investment in sustainability in small caps as a better investment alternative and their role in Indian economic growth.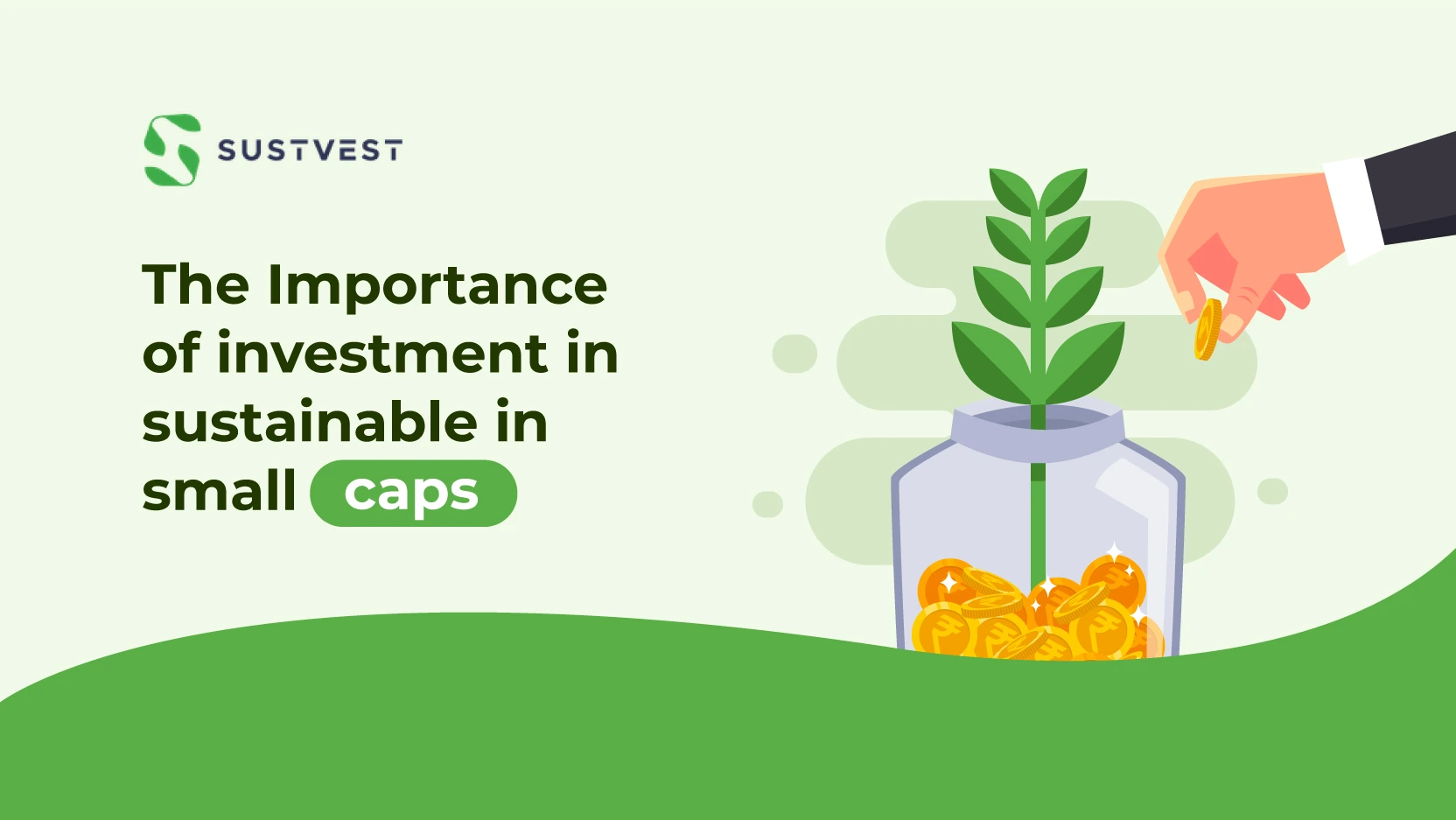 Why Must You Include Small Caps in Your Investment Portfolio?
Small caps have played an important part in bringing up innovative technology solutions in the market. While earlier India was known to import small and big parts or products, now slowly this narrative has changed. India is moving to become self-reliant in the field of energy technology.
Small enterprises in the energy and its supporting sector are on the rise. The Indian government has made it easy for the people to lay down their start-up idea into reality. A special priority is given to sustainable businesses by helping them through funding schemes and lower interest rates on bank loans, etc.
However, that doesn't what's in it for the investors of small caps. Well, the benefits of investment in sustainability in small caps are quite a few. Have a look!
Small Caps Offer Higher Returns Than Large Caps Companies
Small businesses have shown greater returns and stability than high-end alpha companies. As per the past few years' ROI performances, the small caps have given solid returns even in times like COVID and the market recession.
As per Economic Times, investments in small caps can get you a return anywhere between 15% to 25% in ten years.
Sustainable Start-Ups Are Backed By Government
The GOI has made sure that sustainable businesses grow and flourish. Under Make in India and Skill India, ESG-friendly start-ups are given higher priority to get funding, tax benefits, less compliance, etc.
The Indian government has allocated an investment budget of $4.3 billion for sustainable green tech start-ups.
Attracting Investors Globally
The past few years have seen a rapid increase in investments in small-scale businesses. And it's not just based on the environmental and social effects of ESG on small caps, but also because they have proven themselves as a valuable asset.
Generation Z, employees and consumers are more interested in associating with sustainable businesses. That's why most companies are now sharing their ESG compliance data with their audience.
A report found that sustainable small caps received 60% more funding than non-sustainable businesses which is one of the reasons to make investment in sustainability in small caps.
Good For Environment
Investing in green tech companies is beneficial for the planet's health. The effects of climate change are evident across the globe. We are the only generation who could slow down its effects by taking steps like – supporting organic businesses, green energy technologies, and small environment-friendly companies, that are working towards giving something valuable to their consumers, investors, and the environment.
Therefore, it's a mindful choice the investor of today is making to incline with the small sustainable companies. They find it a more reliable and growth-oriented investment variant when compared to the risk and volatility involved with the large and mid-caps.
Limitless Growth Potential Of Small Caps
The small caps are always striving for higher milestones. History has many examples that have seen once a small company becoming a big enterprise. Mergers and acquisitions are also potential opportunities for a small company to grow and expand. As an investor, the growth in the company's capital is always going to be in favour.
Small Businesses Help In The Growth Of The Economy
Small-scale industries are no longer hiding under the banner. They are on the front stage because of their contribution to India's economic growth. At present, Small Medium Enterprise (SME) acquires about 36 million units in India. They are a source of employment, products, and resources for many large-scale industries.
The Indian government has launched various campaigns like the Agnii Mission to make sure the companies are abiding by sustainability regulations. This has helped in developing a healthy work culture, better resource management, and environment-friendly practices in the companies.
Small-scale industries have a capital range between INR 25 lacs to INR 5000 crores. It is a considerable amount of investment for any region. One small manufacturing unit can give employment to more than one village or a small rural city, which is close to 500 jobs. So, the impact of a small-scale business is huge on the economic-social development of rural regions.
Consider the effect of a sustainable start-up that provides energy solutions (for example SusVest) on society. It can make a small village or a society self-sustainable. A solar farm on land can become the powerhouse of a whole village, reducing the energy cost and living costs of its people. A practical example is the small town of Modhera (Gujrat).
India is filled with such green energy examples. Investment in SMEs solves multiple problems like employment crisis, poverty, high living cost, expensive energy (petrol, diesel, coal, etc.), and more.
Take a look at their contribution to the Indian Economy:
40% of India's workforce is employed by SMEs i.e. 80 million people approx.
India's 45% of manufacturing units are SMEs, contributing 40% of India's total export capacity.
SMEs manufacture about 6000 products for different sector industries.
They contribute 17% to India's GDP.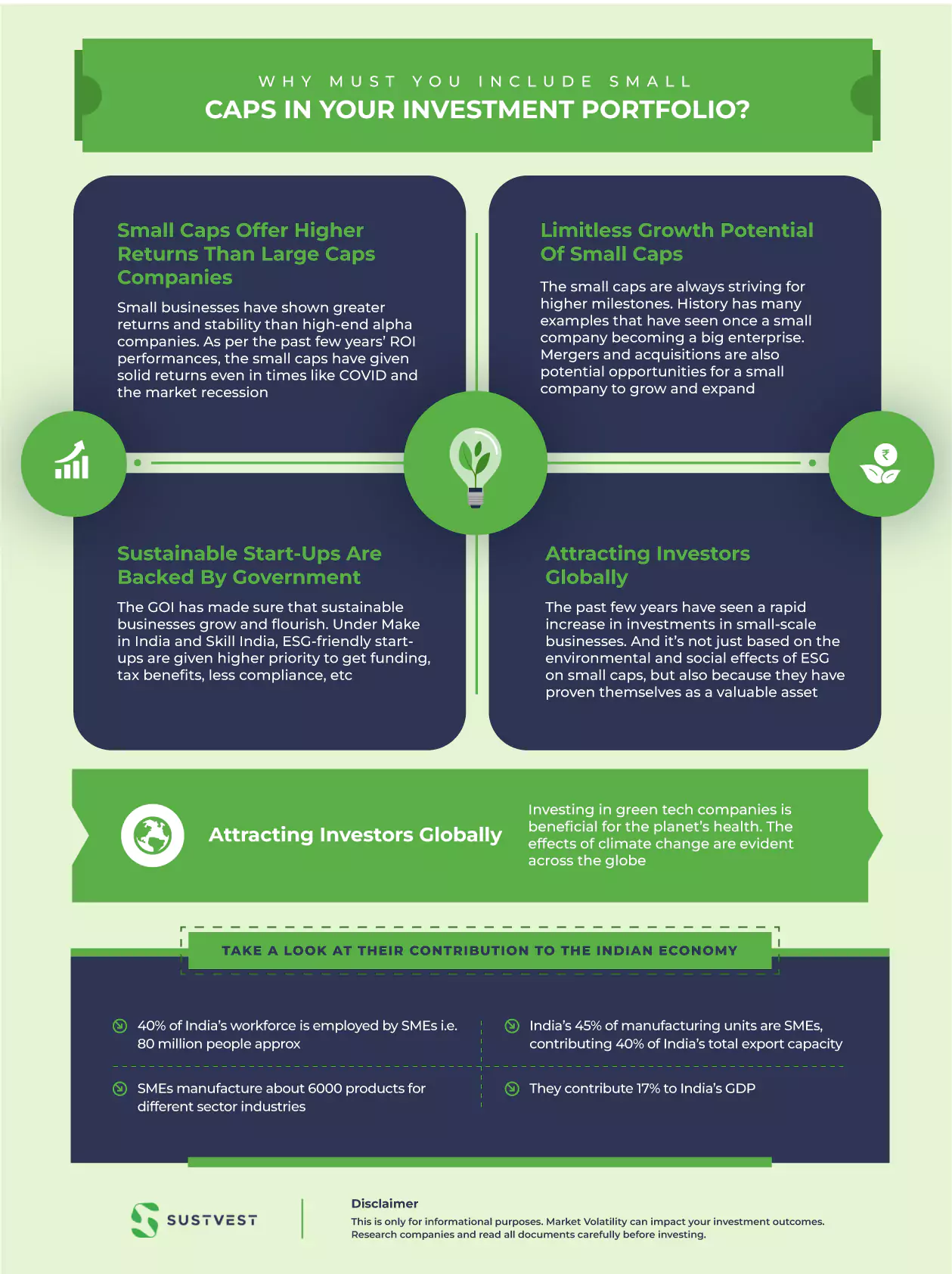 FAQs: The Importance Of Investment In Sustainability in Small Caps
What Are Examples Of Sustainable Investments?
A few ways to do sustainable investments are – Green energy mutual funds, online investment platforms providing energy solutions, green bonds, sustainable debt funds, etc. More details on how to invest in renewable energy to generate a regular monthly income are shared in Best Renewable Energy Investment Opportunity in India.
What Are The Three Pillars Of Sustainable Investing?
The three main aspects of Sustainable investing are environmental, social, and corporate governance, also known as ESG. Each advocates the best practices to be followed by the companies to maintain a social, economic, and ecological balance. More about ESG and types of investment in sustainability options are shared in "What Is Sustainable, Responsible, And Impact Investing? (2023)".
Summing Up!
The small caps industry has a tonne of potential and is going to grow exponentially in the coming years. The government's support for Green Startups is just the assurance the angel investors needed to invest in them. The low capital requirement of small caps makes them open to all kinds of investment classes. They are a source of developing indigenous green technologies and are a way forward to sustainable industry establishments. We hope that this blog, "The Importance Of Investment In Sustainability in Small Caps" brought some new insights to you.
If investment in sustainability resonated with you, we are sure you would like to explore some investment options. At SustVest, we offer Solar and EV energy solutions for various projects. Make the most lucrative decision of the year by investing just INR 5000!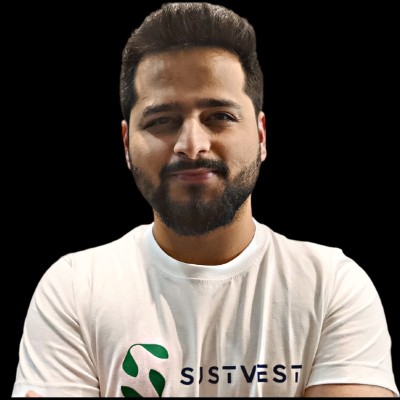 Founder of Sustvest
Hardik completed his B.Tech from BITS Pilani. Keeping the current global scenario, the growth of renewable energy in mind, and people looking for investment opportunities in mind he founded SustVest ( formerly, Solar Grid X ) in 2018. This venture led him to achieve the 'Emerging Fintech Talent of the Year in MENA region ' in October 2019.