You have been doing mental gymnastics ever since you started earning, figuring out where to invest money for the best returns. We'll cover a variety of choices, ranging from high-risk to low-risk, medium-risk investments, and even alternative investments.
Moreover, our analysis includes evaluating past performance and assessing the relevance of these options in the current market. What sets this blog apart, however, is that we've also included investment opportunities that not only offer financial gains but also provide environmental returns and passive income.
If you're looking for ways to grow your money while making a positive impact, this series is for you. Join us on this exciting journey as we explore the best investment options for the year ahead. Throughout this blog series, we will be discussing the seven best investment options in India for 2023.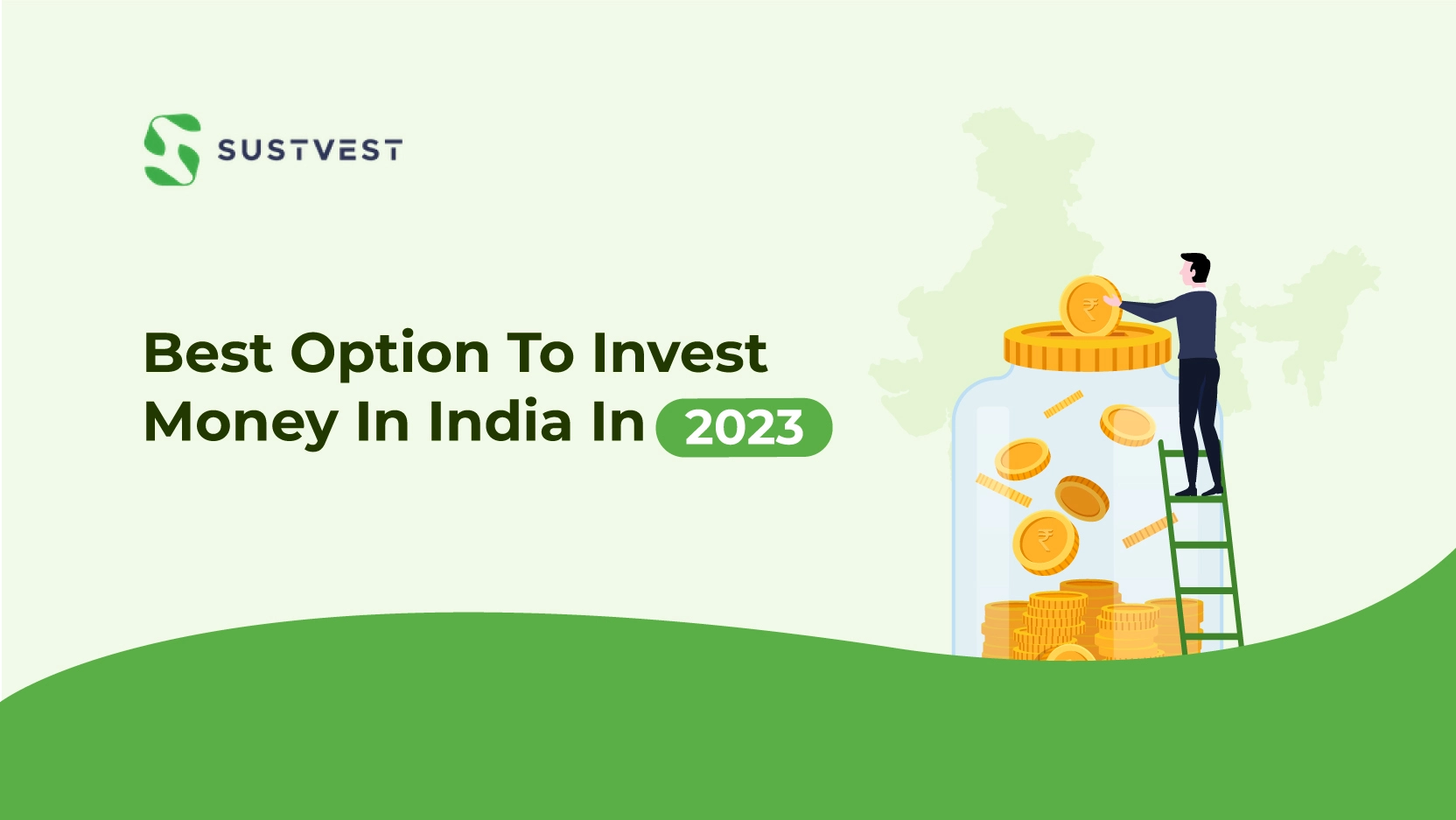 7 Best Option To Invest Money In India In 2023
As we enter the bright year of 2023, there are several investing options available, each bursting with opportunity. In this blog, we will break down each option, making it easy for you to make informed choices and secure a better financial future.
Let's explore together!
Real Estate and REITs
Gold & Gold Bonds, Gold ETFs
Flexicap Mutualfunds
Green energy smallcase
Nifty 50 or Nifty bees
Reneawable energy – Sustvest
IPOs
Real Estate or REITs
Real Estate is where the concept of investment began, and it continues to be touted as the best option to invest money for multiple reasons. Investing in Real Estate often yields gigantic returns over the long run, with capital appreciation rising to multi-folds. Investment of a few lakhs has become crores for many people.
Furthermore, property values tend to appreciate, especially in growing markets or areas with high demand. It offers the opportunity to earn passive income through rentals and is the only investing option which you can finance using debt.
And lastly, it has consistently provided inflation-proof returns. If you observe the inflation rate between 2010 to 2020, it stood at 7%. However, the real estate property prices have outperformed, growing by 15%. This consistent ability to outpace inflation makes real estate an attractive hedge against rising prices and a solid choice for long-term wealth preservation.
Despite concerns about overvalued Indian real Estate and high property prices, there is an option to address this issue through REITs. They provide an option to invest in Real Estate without owning entire properties. This interesting concept has so much to offer for both the investor and the REIT manager or the company
For Investors, they own a fraction of multiple real estate assets, and the companies generate profits through rental income. Currently, three REITs are traded on the stock market: Embassy Office Parks REIT, Brookfield India Real Estate Trust, and Mindspace Business Parks REIT. Factoring in the returns, REITs have outperformed their global peers, offering a solid return rate of 13%.
Physical Gold or Gold ETFs
Gold has been a valuable asset, serving as one of the best options to invest money while also acting as a measure for foreign reserves, personal valuation, and a prized possession for many. Its historical performance has been impressive, with prices rising from ₹18,550 to ₹59,106 per 10 grams in a decade.
There are different ways to invest money in gold, with feasible options requiring less capital, like Gold ETFs. These investments offer the advantage of safely investing in 99.5% pure gold bullion, allowing you to buy as little as 1 unit. ETFs eliminate the headache of storing the gold and paying the locker fee. Making it an attractive proposition for both seasoned and novice investors alike.
Moreover, gold ETFs act as a hedge or diversification during real estate and equity market downturns, ensuring protection and liquidity. In essence, gold remains a time-tested investment strategy for growing money, offering various accessible options like Gold ETFs as different ways to invest money.
Flexicap Mutual Funds
Since their inception, mutual funds have emerged as one of the best options for investing money. Recently, Flexicap funds have caught investors' attention due to their unique flexibility, which allows fund managers to optimize returns without market capitalization restrictions. These funds also provide opportunities for investors to diversify by investing in foreign stocks such as Alphabet.
Regarding returns, Flexicap funds have consistently outperformed the NIFTY index, delivering an impressive average return of around 16%. As a result, Flexicap funds have become a preferred choice for investors seeking both flexibility and potentially higher returns.
Green Energy Smallcase
For investors with a higher risk appetite and seeking higher returns, this is the best option to invest money in. This smallcase fund supports energy transition-focused companies. Despite its higher volatility, it has outperformed equity small-cap investments, delivering impressive returns of 77% in the last two years. Which is more than the most investment avenues.
However, you need to consider the associated costs, including subscription, management, and rebalancing fees, before investing. Additionally, the minimum investment requirement currently stands at ₹92,182, which could be a matter of concern for some individual investors. Well, those can avail themselves of the SIP feature in smallcase.
Nifty 50
The Nifty 50 offers one of the best options to invest money, comprising the largest and most well-established Indian companies listed on the National Stock Exchange. Historically, the NIFTY index has delivered an average annual return of 13%. You have two different ways to invest:
Buy individual stocks directly in the same proportion as their weightage in NIFTY 50.
Opt for Index Mutual Funds that track NIFTY 50. These funds replicate the NIFTY 50's portfolio, holding the 50 stocks in the same proportion as the index. All you need to do is invest your desired amount in these funds.
Or consider buying an ETF of Nifty 50 offered by many fund houses. Some of the popular ETFs are Nifty Bees by Nippon, SBI ETF Nifty 50. ETFs have become the preferred choice amongst young investors as they track the same composition as Nifty Index. When it comes to performance, they showcase fewer tracking errors, a lower expense ratio, and marginally higher returns in comparison to index funds.
The Nifty 50 offers the best option to invest money, and you can choose different ways to invest in it, either by purchasing individual stocks or through Index Mutual Funds, or by going the ETF route.
Reneawable Energy – Sustvest
SustVest is an attractive investment opportunity as India stands 4th globally in Renewable Energy Installed Capacity globally. Sustvest allows investors to own a share of rooftop solar projects, offering a steady monthly income and an impressive 15% return on investment. Moreover, the entry point is as low as ₹5,000, making it accessible to a wide range of investors, contributing towards a cleaner and greener future. Investing in SustVest comes with a bouquet of benefits. You have the chance to earn passive income, align your financial goals with environmental returns, and support the clean energy transition. Thus, SustVest emerges as one of the best options to invest money for passive income and environmentally conscious investors.
IPOs
IPOs stand as one of the best options to invest money for quick turnarounds, with companies' IPOs delivering over 50% profit between 2021-2023, attracting investors seeking swift returns. With an average investment requirement of ₹14,000 to ₹15,000, they become accessible to a broader range of individuals if allotted. Furthermore, investing in SME IPOs offers an opportunity to earn quick returns.
With an entry investment within the limit of ₹200,000, investors can invest in small companies during their formative years and witness capital growth as the company prospers. Alternatively, they can sell immediately upon listing, securing profits, as exemplified by the IPO of Idea Forge Technology Limited, which saw impressive listing gains of 91%.
Wrapping Up
As we wrap up, it's essential to recognize that the investment options discussed here may not offer traditional fixed returns. However, our focus has been on providing inflation-proof returns, even if they carry a slightly higher risk, ensuring capital growth remains unaffected. Flexicap mutual funds, gold ETFs, and REITs are some of the choices where you can do research, identify your goals, and allocate your funds.
For options like IPOs, individual stocks, and green energy portfolios, seeking expert advice may be beneficial due to their complexities and varying risks. Lastly, investing in SustVest goes beyond financial gains; it becomes an environmental choice, aligning your investments with your values.
Remember, the key to successful investing lies in informed decisions, careful research, and staying mindful of your financial goals. We hope this series has provided valuable insights into the diverse investment opportunities available in 2023. Happy Investing!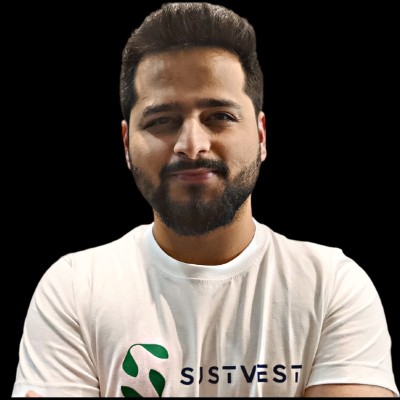 Founder of Sustvest
Hardik completed his B.Tech from BITS Pilani. Keeping the current global scenario, the growth of renewable energy in mind, and people looking for investment opportunities in mind he founded SustVest ( formerly, Solar Grid X ) in 2018. This venture led him to achieve the 'Emerging Fintech Talent of the Year in MENA region ' in October 2019.